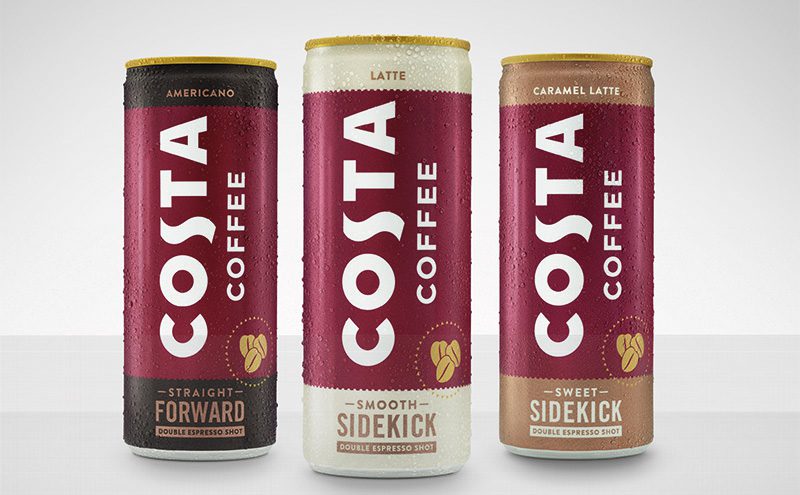 COCA-Cola has put its acquisition of Costa Coffee to use with the launch of a new range of RTDs.
The new Costa Coffee RTD is rolling out in three flavours: Classic Latte, Caramel Latte, and Black Americano.
Costa Coffee RTDs are made using the same Mocha Italia Singnature Blen coffee beans used in Costa Coffee stores.
The new range is expected to launch later this month, nine months on from Coca-Cola's purchase of the Costa business from Whitbread.
Jennifer Mann, senior vice president of global ventures at Coca-Cola said: "This demonstrated the power of our partnership. It combines the marketing expertise, global scale and distribution credentials of the Coca-Cola system with Costa Coffee's expertise and capabilities in coffee. The result is a fantastic tasting, ready-to-drink coffee.