Winner:

Clydebank Co-op Keystore Kilbowie
Supported by: Coca-Cola European Partners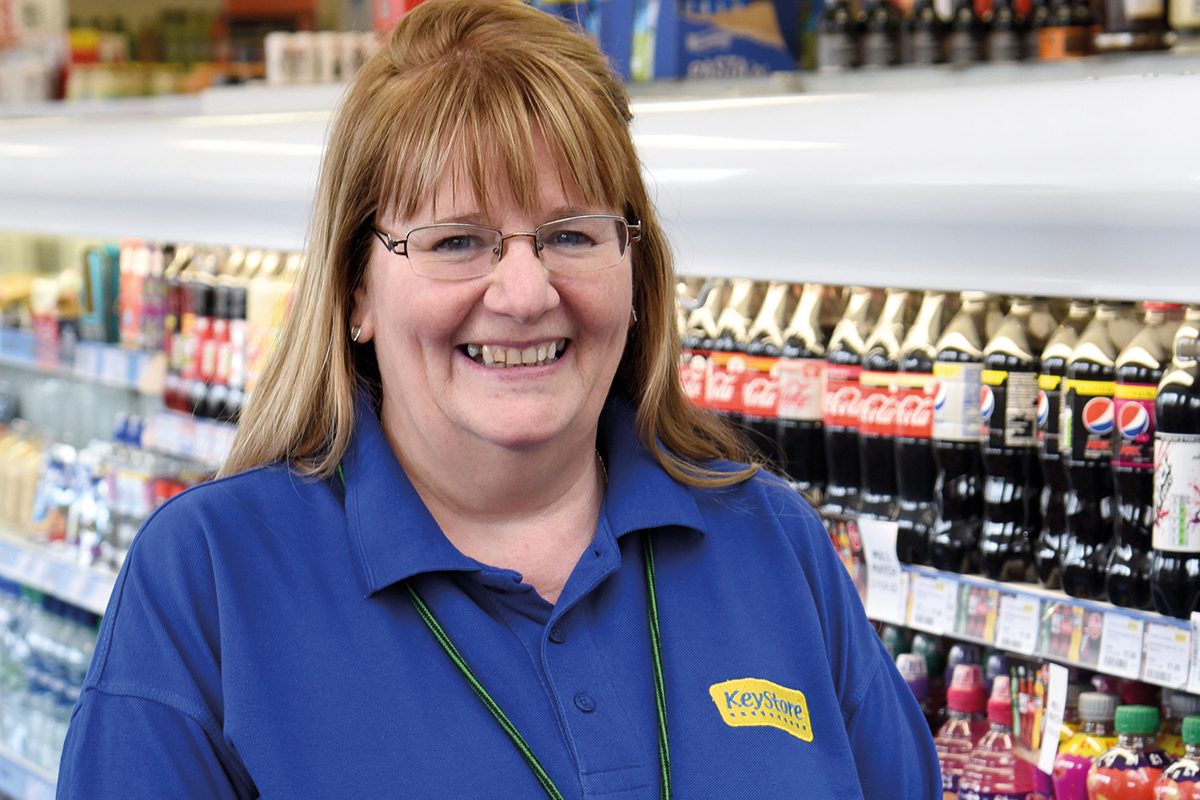 Winner details

Symbol: Keystore More

Staff: 16 (full and part time)

Suppliers: McGhee's, Brownings and Top of the Hill butchers, as well as Rollover Hot Dogs

– Clydebank Co-op Kilbowie is one of seven grocery stores that trade under the Clydebank Co-op umbrella, which is one of the last independent co-operatives in Scotland.

– Clydebank Co-op was previously supplied by Co-operative Retail Trading Group (CRTG) , based in Manchester. It now purchases through Filshill, meaning that the store is branded as both a Keystore and co-operative.

– Store manager Tracy has worked in the Kilbowie store since 2014. Prior to that, she was an assistant manager in the flagship Clydebank Co-op department store, which sells a range of fashions and household goods.

– Clydebank Co-op Kilbowie is particularly popular at lunch, when schoolkids buy soft drinks en masse.
YOU don't have to be a rocket scientist to know that soft drinks are best served cold, with almost every c-store in Scotland likely to offer its own chilled selection.
But at the Clydebank Co-op Kilbowie, you will find soft drinks not only in the chiller – but in every other aisle in the store.
A selection of 2L bottles takes up half of an ambient aisle; spare space is used for bins of soft drinks that are on special offer; a 'Manager's Deals' section offers a link-up purchase with juice and a packet of crisps; and Monster and Red Bull branded fridges are dotted all around the shop floor.
According to store manager Tracy McNeil, this multi-siting strategy has been deliberately designed to encourage impulse purchases.
And it's paying off. The store impressed Scottish Grocer Awards judges enough to be crowned the 2019 Best Soft Drink Outlet of the Year.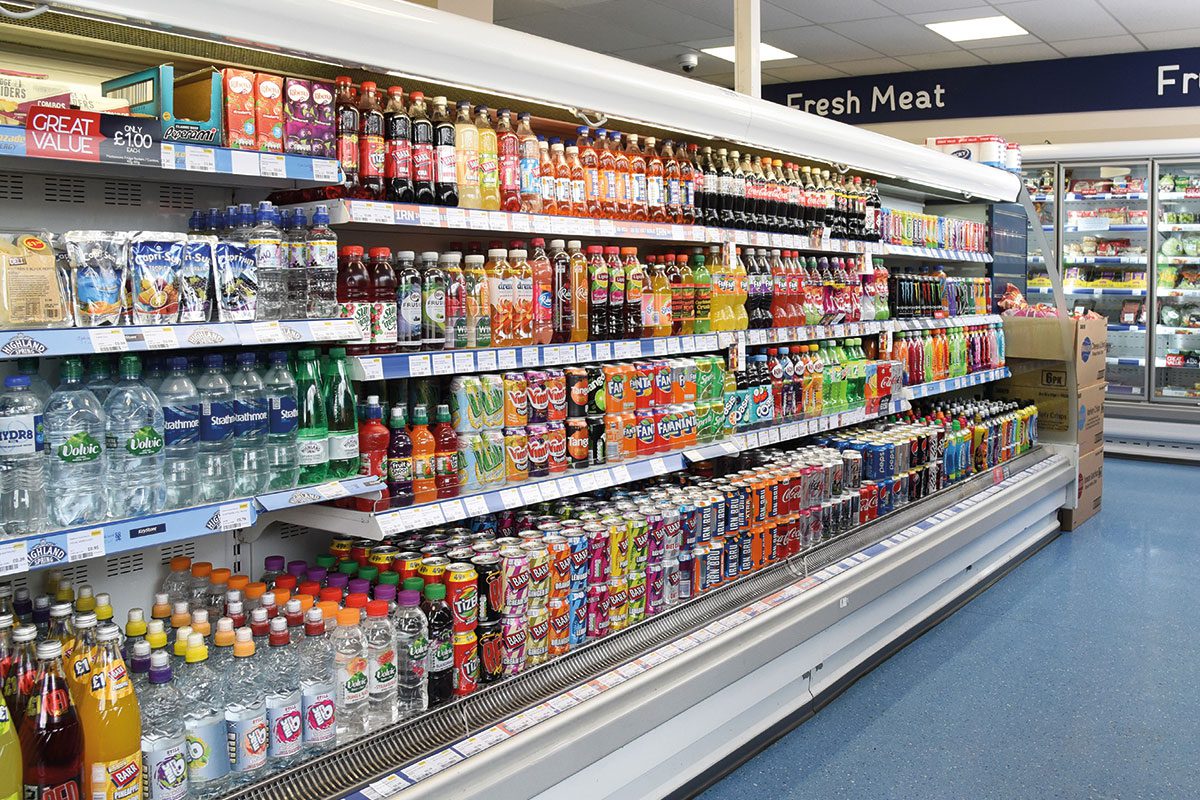 As part of the Clydebank Co-op, Tracy's store used to be supplied by the Manchester-based Cooperative Retail Trading Group (CRTG), who had specific planograms that had to be adhered to.
"They wanted me to have salmon, blue cheese, stuff that just wouldn't work here."
But, since moving over to Filshill, Tracy can now buy what she thinks would suit her store best – and none of her soft drinks are based on planograms.
"I go into EPOS and just look at my bestsellers. If something isn't selling then I drop it off and score out the ticket, so I know not to order it again," she said.
Tracy experiments with the plentiful NPD that is released by soft drink brands: offering sampling sessions in-store where shoppers can try all the latest new flavours.
Customer suggestions are also welcomed when it comes to new products, and Tracy highlighted how feedback had led to the Kilbowie store stocking a three-strong range of Levi Roots tropical soft drinks.
"It was a customer who came in and told me they drank it, so I said we would give it a try. One flavour then led to three flavours, and now it flies out of the door.
"Shoppers will say to me 'can you get this in?' And because of the way we are allowed to buy in what we want, as long as the case size isn't 48 then I will order it.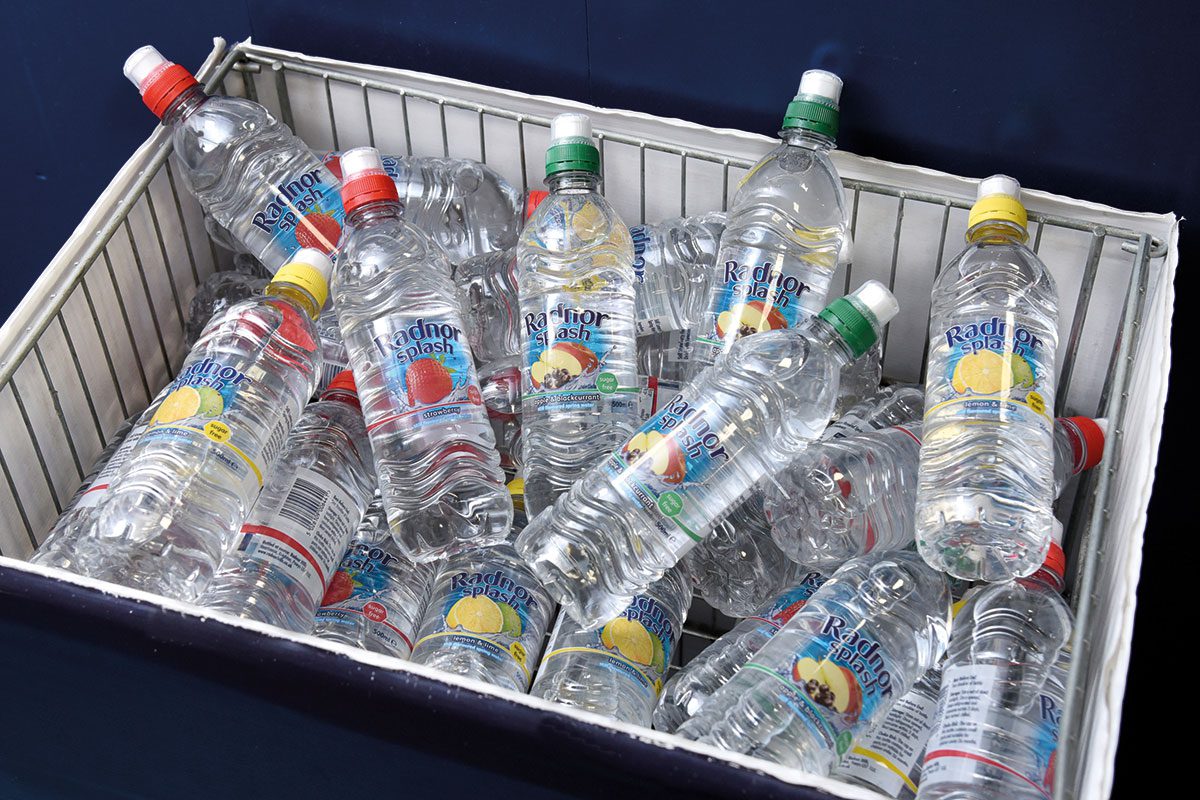 "And if it sells, or if other people start picking it up, then it can become a regular," she said.
The local community is clearly a priority for Clydebank Co-op Kilbowie. Tracy and her team recently hosted a Fairtrade event, inviting local schoolchildren into the store to do some artwork and learn more about fairer produce.
Store staff also give money to the local foodbank every month, dress as superheroes for Cash for Kids, and regularly make donations to the Clydebank FC football team.
This community concern has also started to influence the range of soft drinks that are sold in store.
Earlier this year, Tracy decided to try and promote more healthy options, doubling the facings of all her diet and zero drinks and cutting the full sugar versions down to one facing.
"I decided to make sure that I had more diet and zero juice than I did of full fat. I put all my full-sugar soft drinks on the bottom, and put all my diet juice at eye level," she said, "So if people want full-sugar juice then they have to look a bit harder for it."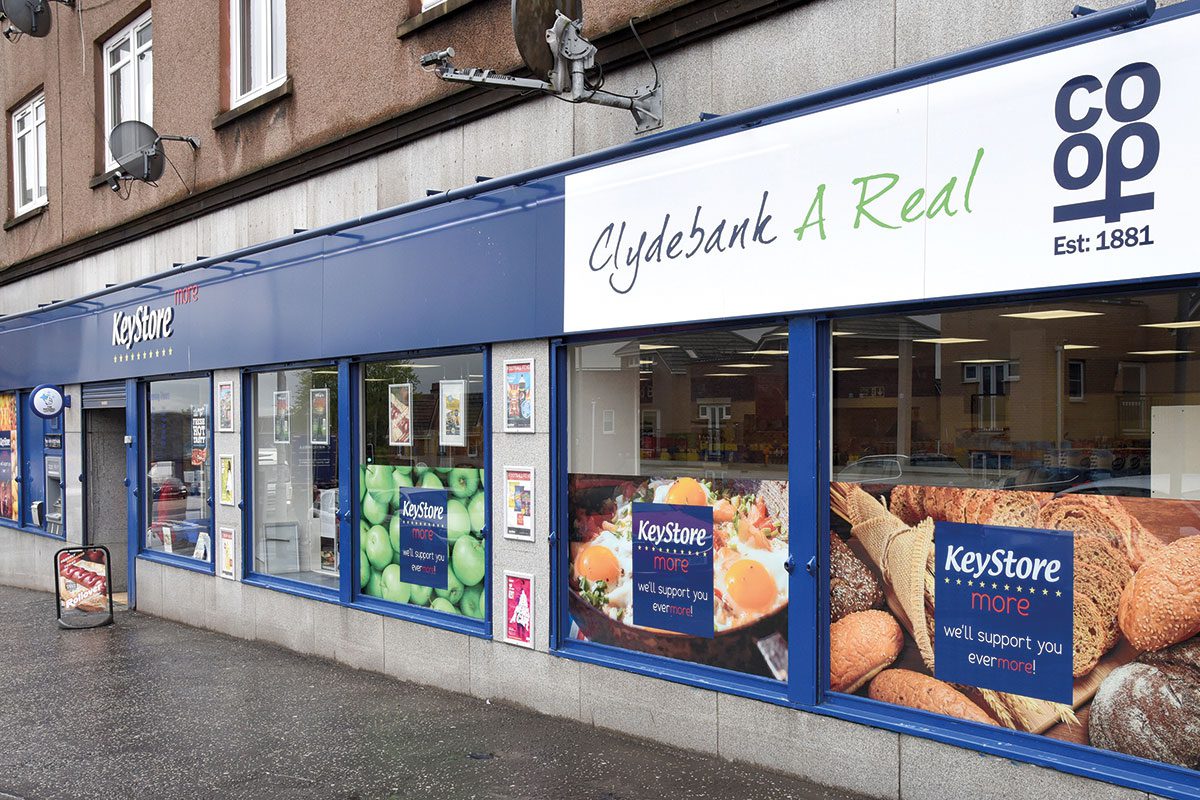 Although partly price-driven – with the sugar tax pushing up the price of full-sugar drinks – Tracy is hopeful that her customers are also becoming more concerned about their health.
"I think people are starting to look after themselves a wee bit better. The pies, sausage rolls, roll and sausage, we used to sell hundreds of them.
"But my rolls and sausage have kind of went down, while noodles and things like that have really went up.
"So kids are starting to look at their health a wee bit more. We also don't sell as much chocolate at lunchtime as we used to," she said.
And while it is not yet a legal requirement, the Clydebank Co-op is already enforcing a ban on energy drinks for under-16s.
Even though schoolkids are her biggest consumers of soft drinks – often clearing out her chiller at lunchtime – Tracy is prepared to miss out on sales to help improve their health.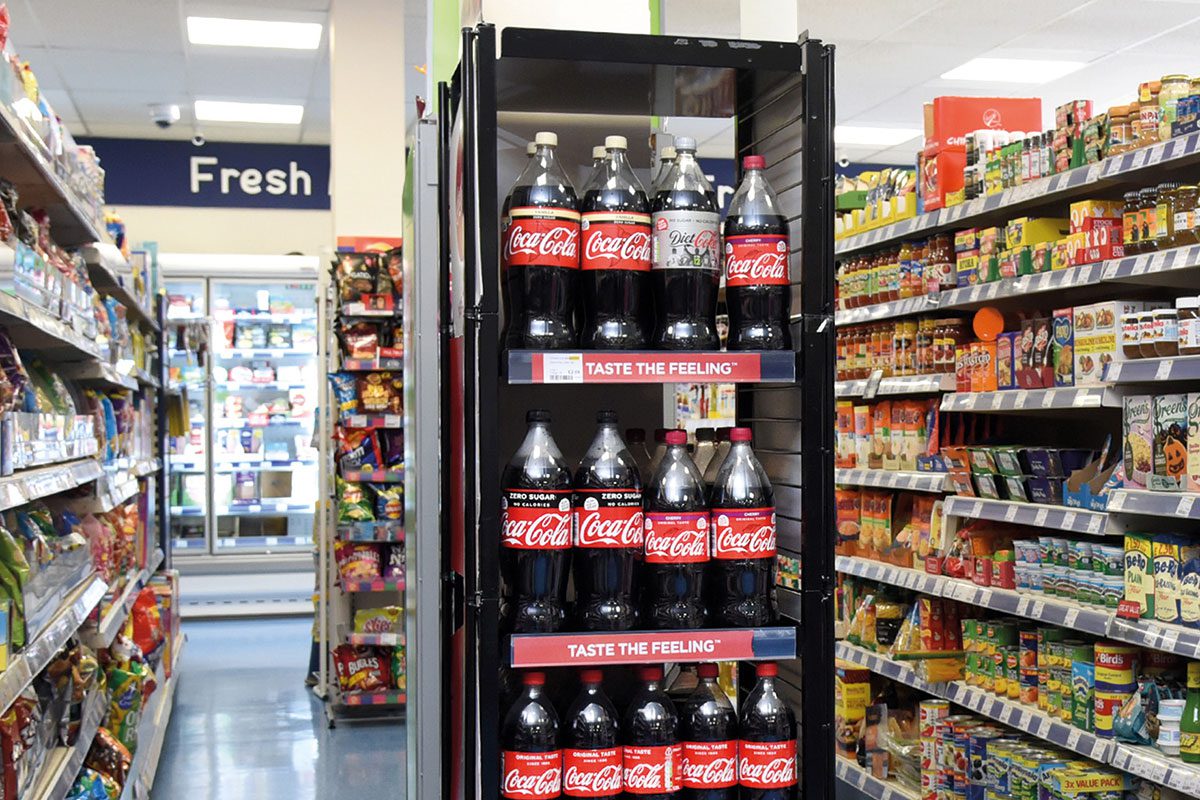 "It is a wee bit frustrating because we say no, and then they come in holding the can that they have bought somewhere else. I do sometimes worry that we are losing sales because of it.
"But, we usually have a member of staff patrolling during lunchtime, and if an under-16 picks up an energy drink then they will say to them 'you can't have that, but you can have that,' and try to offer them an alternative.
"I would like to see it brought in as law, so it becomes an even playing field," she said.
Another regulation that will soon be hitting retailers is the Scottish Government's proposed deposit return scheme (DRS). Although it might pose an organisational headache, Tracy is welcoming the opportunity to do a bit more to help the environment.
"I think it's a brilliant idea. If we got [a reverse vending machine] in store I would definitely be happy to put it front and centre, and I would like to see plastic, glass and cans included.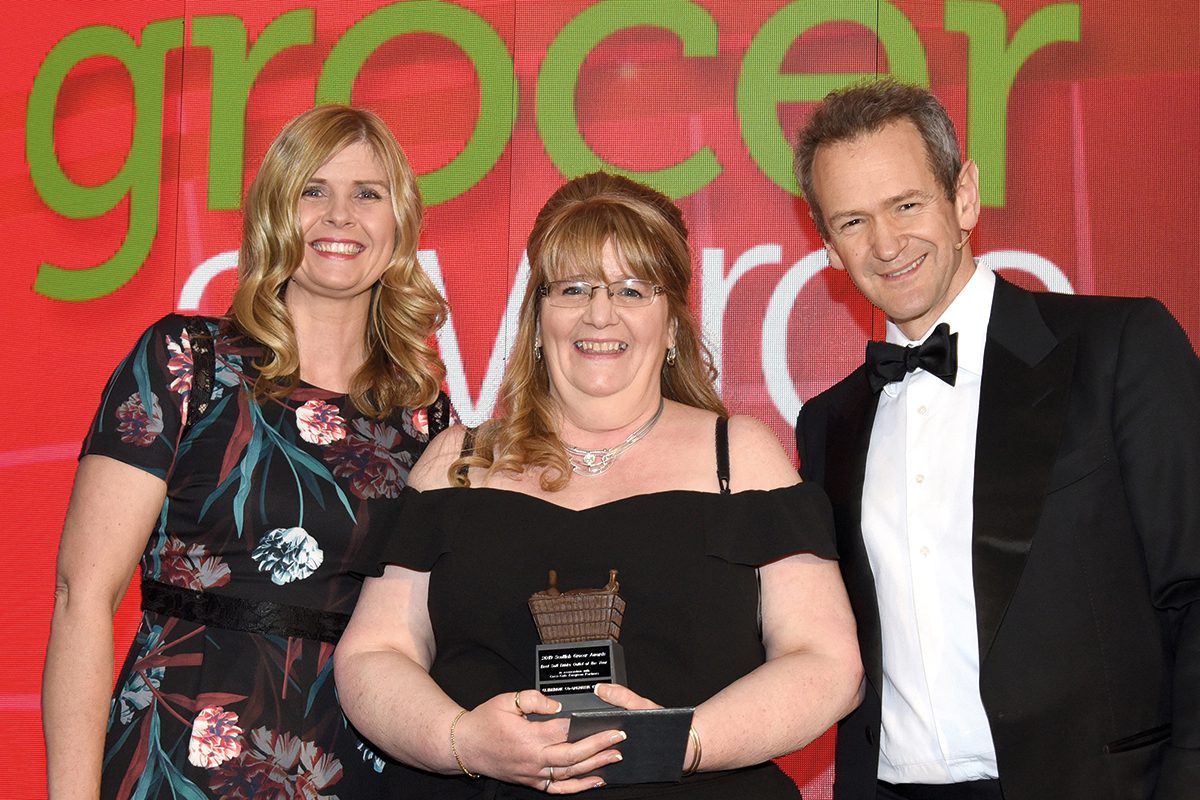 "If customers were getting money back they would definitely use the machine. This is a low income area, so if somebody is getting money back then that's helpful.
"I read something that said every time you are at the beach you should pick up three bits of plastic.
"I was out with my mum and I was picking plastic up and she thought I'd gone mad. But I thought, what harm did it do for me to pick that plastic up and put it in the bin?" she said.
Other than a cleaner planet, Tracy has one thing on her wish list that she reckons would improve her already impressive soft drinks offer: "I'd like fast track so that if you lift a drink, one automatically slides forward. I really don't like walking past and seeing gaps – that freaks me out.
"If I got fast track then it would always look full."