Mondelez reports 4% growth for sharing
bags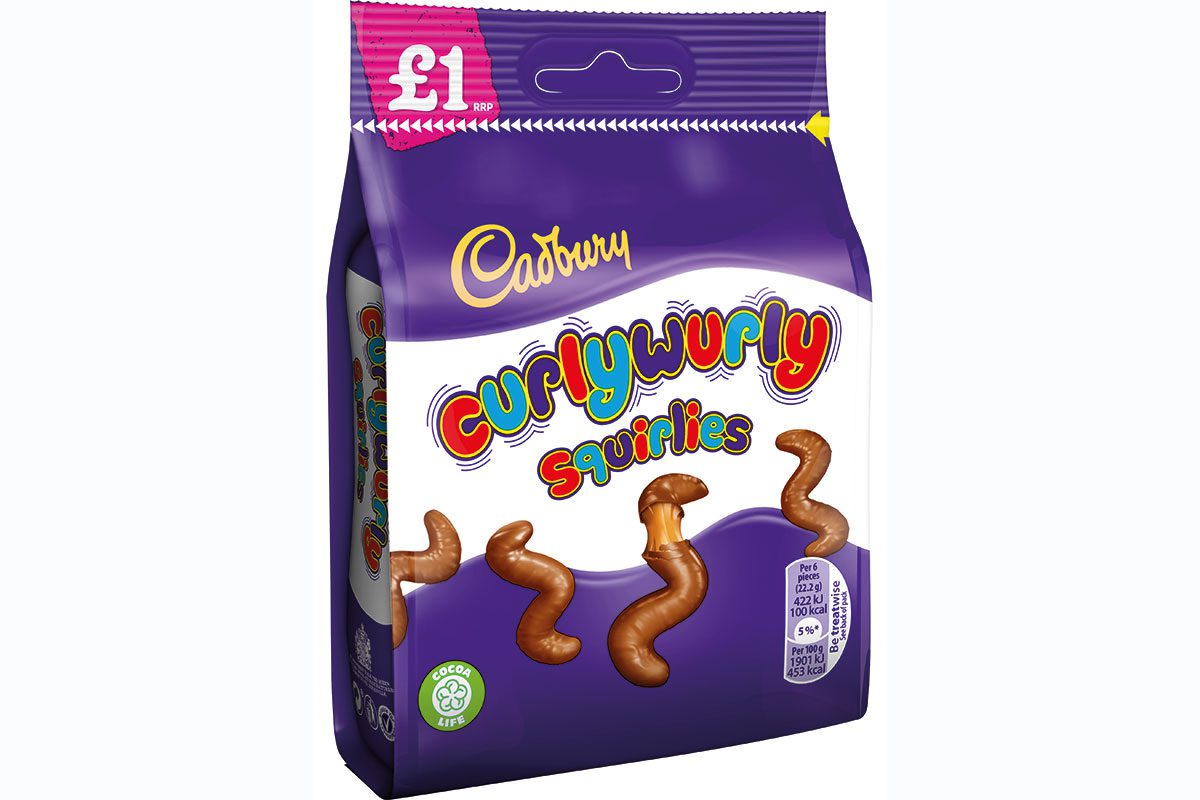 Reporting £6.6m worth of sales for Curly Wurly Squirlies since its launch in the summer of 2017, Mondelez International has now put the product into a £1 PMP sharing bag.
Mathieu Maggi, brand manager for bitesize at Mondelez, said: "Cadbury Curly Wurly Squirlies are now Mondelez International's sixth most popular sharing bag.
"The total Curly Wurly brand is also now the third most popular treat in the Cadbury Parents to Kids range, with sales of £9.9m."
He continued: "Curly Wurly Squirlies have been such a hit with consumers, so we wanted to be able to offer a new format to excite their shoppers."
Maggi pointed out that Curly Wurly Squirlies are also available in non-PMP in 95g and 110g pack sizes.
Across its range, Mondelez reported that its sharing bags are growing by 4%, driven by Cadbury and premium brand Green & Black's.
"The Cadbury sharing bag portfolio is now worth £126m and growing at 6.6%, led by Cadbury Dairy Milk Giant Buttons which is the number one product in the segment," said trade communications manager, Susan Nash.
She added that Bournville moved into sharing bags with the launch of Bournville Giant Buttons earlier this year.
"The Bournville brand is worth £15.3m, with sales growing at 6.6%," she said.
As well as a new look, Cadbury Heroes added two new varieties to its mix in April.
Nash explained: "Already top-selling shopper favourites as single bars, Dinky Decker and Crunchie Bits are now part of the Cadbury Heroes line-up.
"The popular sharing chocolate brand, now worth £80m, also recently unveiled a new pack that encourages consumers to share good times."