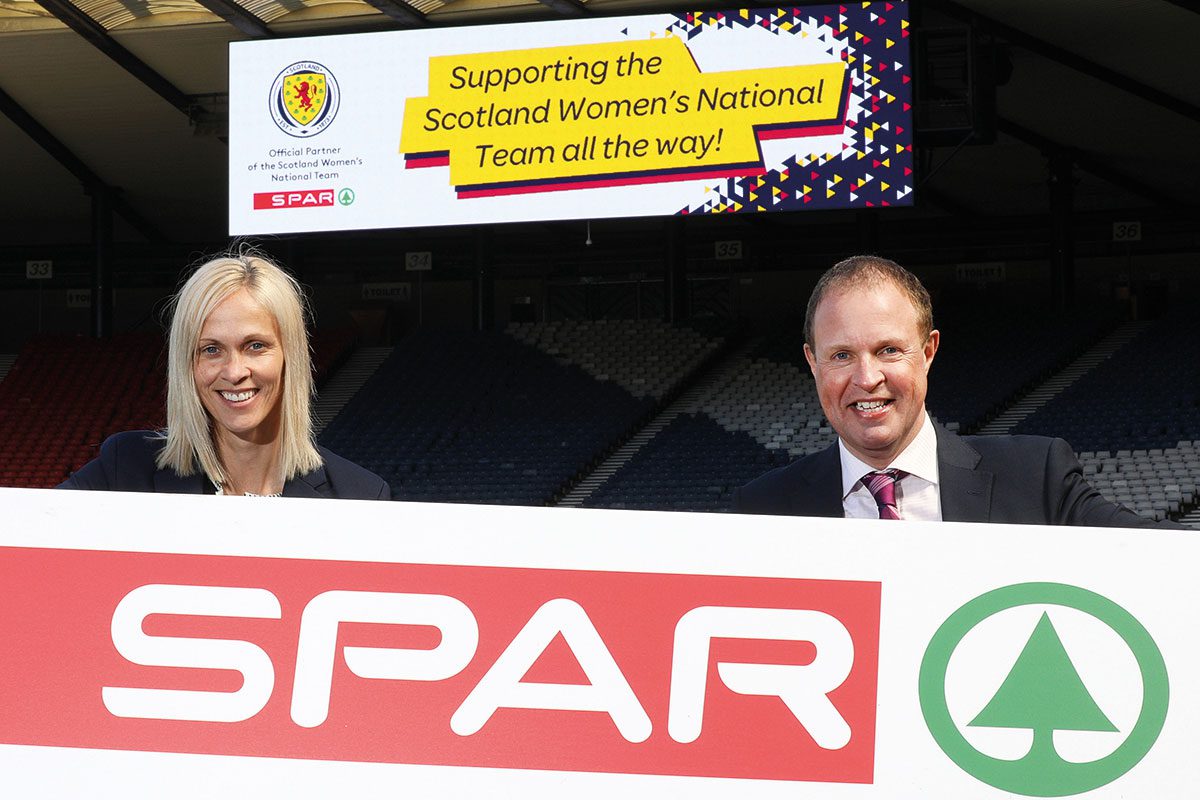 When the FIFA Women's World Cup gets underway next month, team Scotland will head to France with the backing of Spar thanks to a new sponsorship deal between CJ Lang and the Scottish FA.
The deal, which runs until summer 2020, will see Spar support the women's team as they pursue glory on the pitch – with CJ Lang hoping to use the partnership to promote healthier options in store.
CJ Lang chief executive Colin McLean said: "We're very excited. I think it's a great opportunity. We are just celebrating our 100 years and I think it's a great way of getting in touch with our customers – and at the right time off the back of the team's win against Brazil.
"The partnership will be promoted in store, engaging with the whole healthy living base. It isn't just about wishing the national team well, it is encouraging our customers to take up football and get involved."