Four arrested for excise duty fraud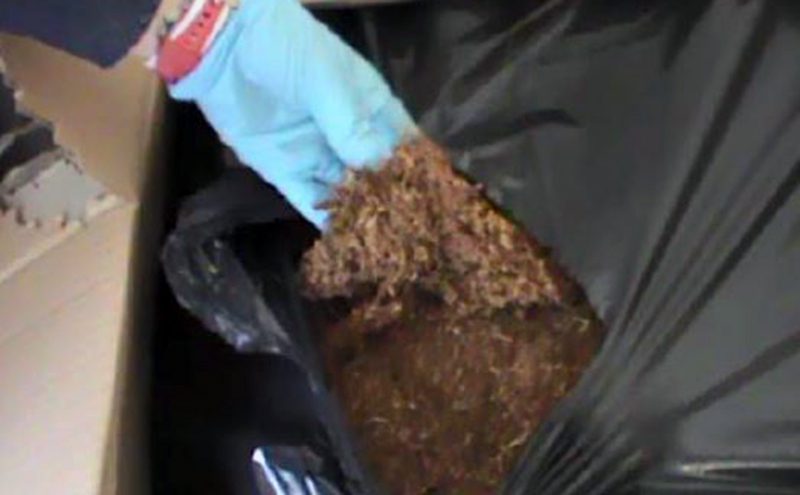 HMRC has seized an estimated five tonnes of suspected illicit tobacco in Glasgow.
Revenue and Customs officers uncovered the haul following a search of five domestic premises, one commercial property, two self-storage containers and three vehicles across the city on 21 February. Three women and one man have been arrested and charged for excise duty fraud.

HMRC has estimated the tobacco found could be worth £1.5m in lost duty and taxes. Officers also seized £4,000 of cash in the operation with the assistance of a cash dog.
Joe Hendry, assistant director for the fraud investigation service at HMRC said: "The trade in illicit tobacco is unregulated and makes cheaper tobacco more readily available to the young and vulnerable.
"The sale of illegal tobacco will not be tolerated by us or our partner agencies. Disrupting criminal trade is at the heart of our strategy to clampdown on the illicit tobacco market, which costs the UK around £2.5 billion a year. This is theft from the taxpayer and undermines legitimate traders.
"We encourage anyone with information about the illegal sale of tobacco to report it to HMRC online or call our Fraud Hotline on 0800 788 887."
HMRC's successful sting comes as the UK gears up for the implementation of new 'Track and 'Trace' legislation designed to tackle illicit tobacco trading.
The new rules – which come into force on 20 May – will require all retailers to sign up tor two identification numbers in order to legally purchase tobacco..
All retailers must have both an Economic Operator Identifier Code (EOID) and a Facility Identifier Code (FID) by 20 May. On 27 Feb, HMRC announced security and anti-counterfeiting firm De La Rue will handle Track and Trace implementation, however HMRC has yet to reveal how retailers can apply for this code.