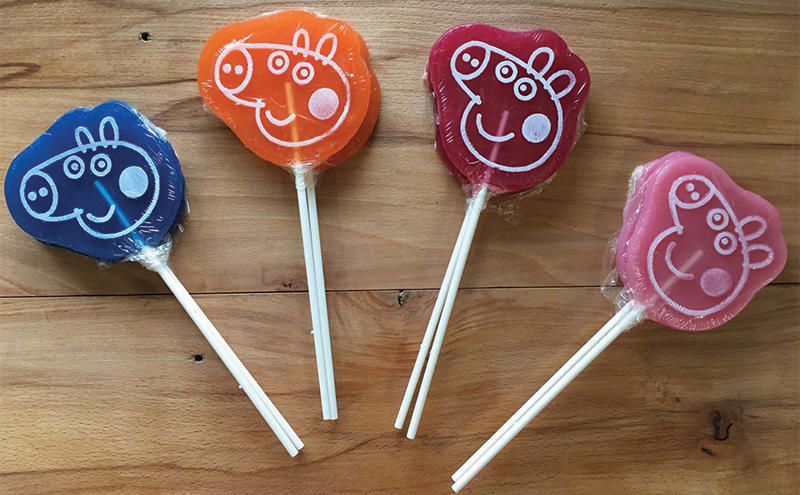 ADORED by toddlers around the world, Peppa Pig is now the face of a new lollipop range from The Original Candy Company.
The 60g lollipops are available in four flavours: Peppa Strawberry Red; Peppa Strawberry Pink; George Pig Tutti Frutti and George Pig Raspberry.

Each lolly has an RRP of £2 and is displayed in a branded tray.