Winner: Mace, Edinburgh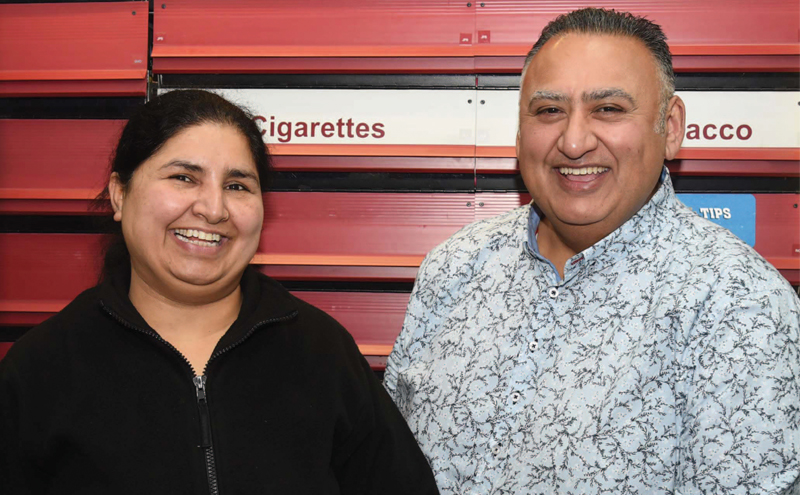 [box style="0″]
Winner details
Symbol: Mace
Staff: 2 (Mumtaz and his wife, Rahat)
Mumtaz has owned the store for 17 years, which he runs alongside his wife Rahat.
When the couple first took over the site, the surrounding area was run down due to a fire that had destroyed several buildings opposite their store. It has since been rejuvenated and is popular with students, office workers and tourists.
The store is located on South Bridge Street in Edinburgh, which is right in the heart of the city centre and less than a one minute walk from both a Sainsbury's Local and a Tesco Express, as well as a number of independent c-stores.
Mumtaz offers his tobacco products at RRP in order to drive footfall amid tough competition.
The store also offers an extensive range of craft and premium alcohol, with smaller whisky bottles aimed at tourists. It also sells postcards and Scottish produce like shortbread to attract footfall from a newly-built hotel nearby. Mumtaz removed his range of 3L cider bottles after minimum pricing began
[/box]
WHEN EUTPD2 came into force last May, it was the latest in a long line of tobacco regulations that have made life more complicated for retailers.
Despite the challenges Mumtaz Ali, who was named Tobacco Retailer of the Year at the Scottish Grocer Awards 2018, decided that the best way to deal with the raft of changes in the industry was to simply take them in his stride.
"You've just got to grow with it, just get on with it," he said.
Mumtaz's positive attitude has been borne out in his tobacco figures, with the category flourishing at his Mace store on South Bridge Street in the heart of Edinburgh.
The key to success? Mumtaz reckons it's at least partly down to his commitment to RRP, which has allowed his store to build a reputation for value despite intense competition from nearby multiples.
"We've found an increase in our tobacco sales. Year-on-year, in the first nine months of this year, compared to last year, we were about 10% up, which is pretty good when you think that other stores are reporting decreases.
"But if they aren't offering at RRP, then that could be the reason why. We are actually cheaper than the supermarkets that are around us, there is a Sainsbury's across the road, a Tesco just at the next block and other independents, but we are by far the cheapest in the area."
While some retailers may be nervous of bringing tobacco prices down to RRP, Mumtaz reckons the increase in volume sales more than makes up for the lower margin.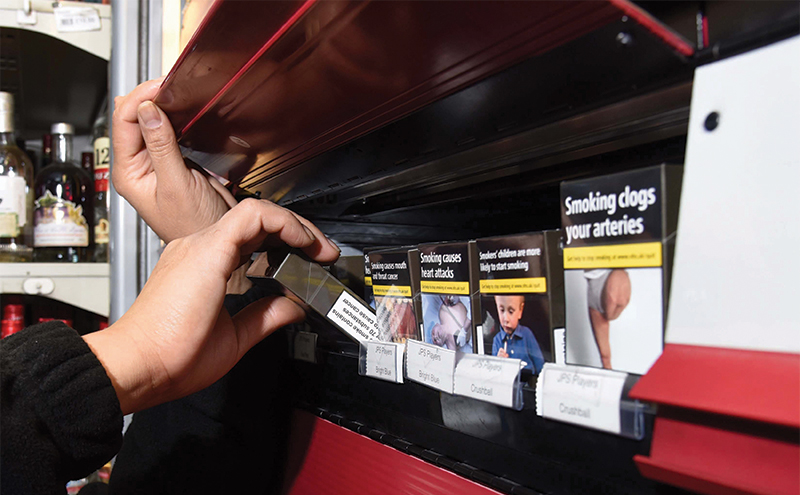 "It is still profitable even selling at RRP, because you are doing a higher turnover on it. It is still a decent margin. Plus, you get incentivised by the manufacturers, they offer discounts and stuff as well."
Before the implementation of EUTPD2, British adult smokers were already paying some of the highest prices for tobacco in the world. With the introduction of minimum pack sizes as part of EUTPD2, Mumtaz has found his customers have become even more price-conscious.
"At the top end people are still smoking their brand, but some people have moved to the budget end, people who are just interested in price.
"Some of them will come in and just say 'What's your cheapest?' That's the way the market is now. People who are at the top end, I don't think they will change, but at the bottom end it's a cut throat market. Whoever offers the cheapest is the one that is going to sell.
"I don't think EUTPD2 necessarily harmed sales, it just changed what some people smoke," he said.
As well as a move towards budget offerings, Mumtaz has also had to adapt to the increased popularity of RYO tobacco and, of course, e-cigarettes.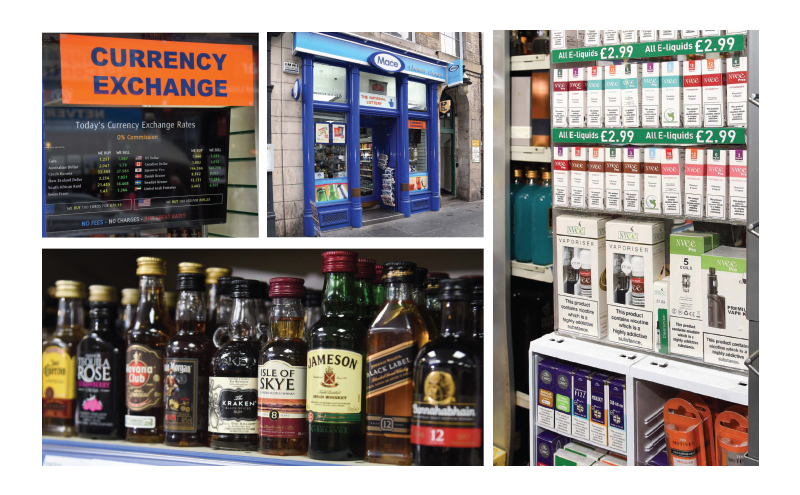 "There has been a bit of shift to roll your own, but because of the minimum pack sizes it is at least £10 a packet for RYO, some people find other options cheaper.
"With e-cigarettes we are stocking more and more, because we can see that is where the future is. We've done quite a lot of marketing with IQOS and Blu."
While at the moment Mumtaz reckons that about 97% of his tobacco sales are from traditional cigarettes, he is keeping one eye on the future and is well aware that change could be coming.
"I think we will have to do more e-cigarettes in the future. If there are more liquids and vaping products, we are going to have to stock them.
"There's so many brands and liquids in it now — you can't stock every brand. But then I suppose people said that about cigarettes, that you couldn't stock every brand, but now we stock everything."
One serious issue facing all tobacco retailers is that of illicit tobacco, and Mumtaz suspects some of his customers have turned to illegal channels in a bid to save money. The retailer has no shortage of customers coming in to buy papers and tips having sourced their tobacco elsewhere. He's even had some illicit offers himself.
"We even get people walking in off the street and trying to sell us duty free tobacco and things like that," he said.
But despite the challenges, Mumtaz insists that the positives of tobacco retailing far outweigh the negatives.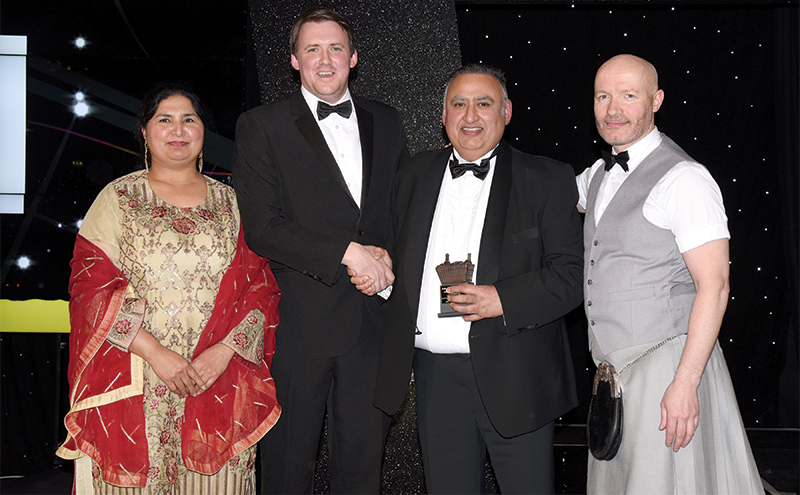 "It's a big, big footfall driver for us. We did think when they covered the gantries up that it might bring a big dip, but I think because we have taken the advice from all the manufacturers it wasn't. Tobacco is very important to us as a business. It's quite a significant part of what we do."
It's not just Mumtaz's tobacco that impresses behind the counter. The Mace retailer also stocks an enviable range of premium spirits which should really come into their own as Christmas draws nearer, but remain popular all year-round.
"Having such a big selection of drink, I think that's an attraction as well. It accounts for about a third of my sales.
"Things like the whiskies, we do quite a big selection of the malts in smaller sizes, tourists are buying them for gifts and things like that. We also do currency exchange which is really good, it's a good moneymaker. That's another thing Sainsbury's and Tesco don't offer."
Even in the bustling centre of Scotland's capital city, there is still an appetite for community spirit, which Mumtaz thinks sets his store apart from the larger competition around him.
"We tend to chat to the customers, a lot of them know me by name, so that's maybe something that the supermarkets can't offer."
So, after having built up a successful store in challenging circumstances, what's next for Mumtaz and Rahat?
"In the next five years," he said, "retirement!"