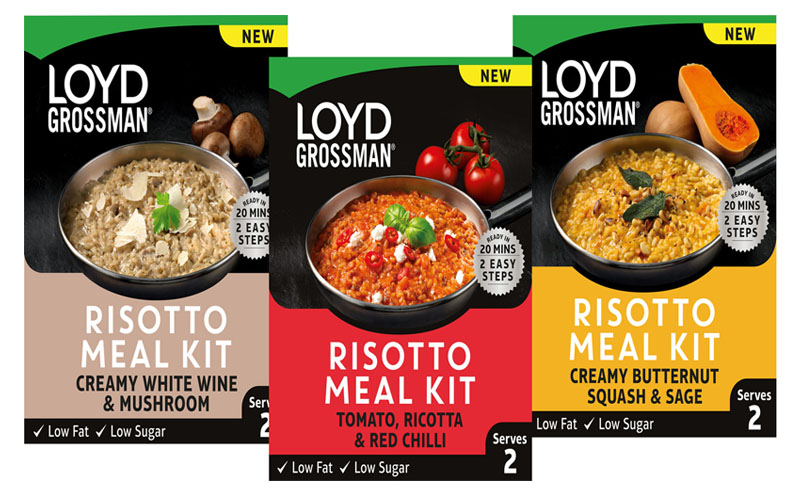 RISOTTO while loved by many, can be time-consuming to make.
That's the thinking behind Premier Foods' latest launch under the Loyd Grossman umbrella, Risotto Kits, which are aimed at giving one and two person households a complete meal solution.
The kits contain seasoned Italian risotto rice and a sachet of sauce and come in three flavours: Creamy Mushroom and White Wine; Butternut Squash and Sage; and Tomato, Ricotta and Red Chilli.
Lisa-Jo Harvey, senior brand manager for Loyd Grossman, said: "We've designed the Loyd Grossman Risotto Kits as a quick meal solution for smaller households who want to enjoy restaurant quality food without the hassle of cooking from scratch."