Mixed reviews for Scottish Government strategy to improve children's health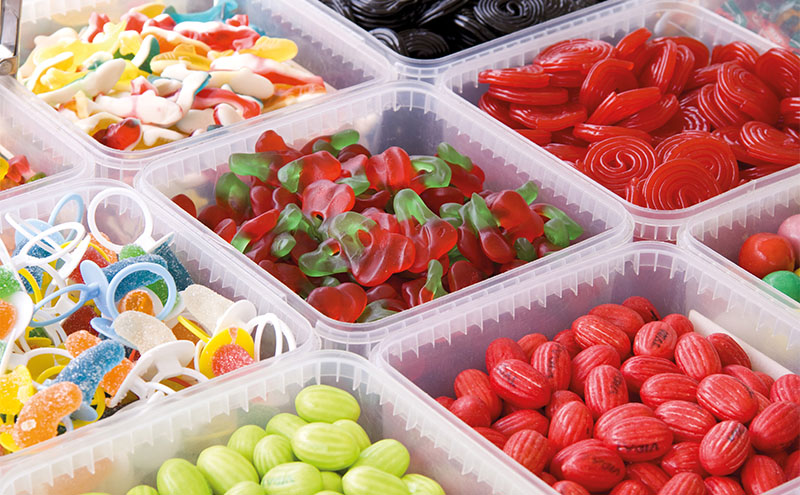 With retailers still reeling from TPD2, sugar tax and MUP regulations, the Scottish Government is now consulting on a fresh round of proposals that could affect the convenience industry.
'A Healthier Future' sets out plans to cut childhood obesity, suggesting a raft of measures relating to food and drink that is high in fat, salt and sugar (HFSS).
Proposals include banning any multibuys, upselling and meal deals that include HFSS products, as well as stopping them from being displayed at the front of stores, end of aisles or by checkouts.
With more detailed plans expected in the autumn, Scottish Grocer asked retailers how they would feel about having to implement the strategy.
Mark Stevenson at Spar Camelon in Falkirk said he was worried that the proposals will make it more difficult to do business, with restrictions on retailers seemingly never-ending.
"People will not react well to this. Consumers won't, retailers won't. If it is a law then obviously retailers will have to stick to it, but after minimum pricing people were describing it as a 'nanny state', and I think we are getting closer to that."
With consumers more price-conscious, Mark has noticed his customers increasingly looking for promotions and multibuys, which won't be allowed if the proposals come to fruition.
"Especially at this time of year, when it's the summer holidays and there's no school lunches, parents are looking to squeeze every penny out of their shop. So if there's a multibuy on chocolate, they will take it," he said.
And when it comes to the impact that the proposals will have on obesity levels, Mark isn't convinced.
"You are not going to stop kids eating sweeties, it is not going to happen. They aren't going to turn and say: 'Lets buy two apples instead of two bags of Haribo'. There's just no way."
"We do have healthy options throughout the store, and fruit and veg on offer, but it is ultimately a consumer choice.
"If a kid comes in with a couple of pounds, are they going to buy a packet of cherries or are they going to go to the sweets and see what is there?
"I know, my own kids, what they would do, and what the bulk of kids in this area would do as well. And unfortunately it wouldn't be towards fruit."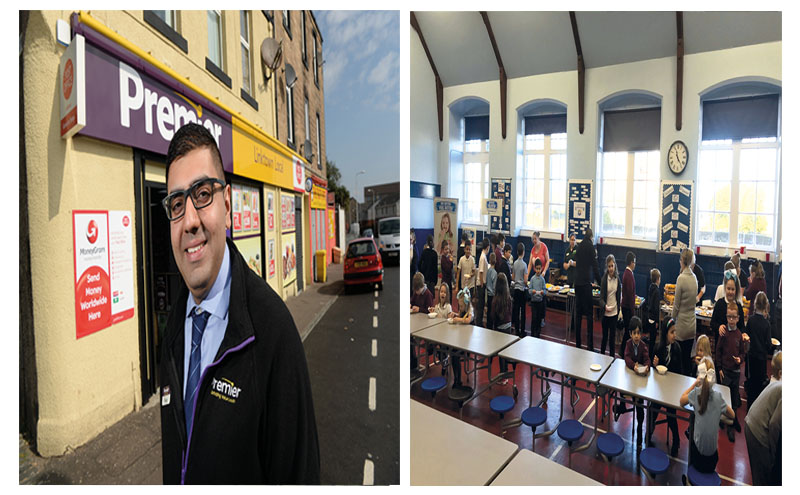 Faraz Iqbal, of Linktown Local in Kirkcaldy, shares Mark's scepticism about the health benefits that the proposals can achieve.
"It's the same with everything else they've tried to do, like the minimum unit pricing. What's it done? Absolutely nothing. It hasn't reduced alcohol consumption at all; in my opinion, I'm selling more.
"People aren't going to stop eating chocolate, they're not going to stop eating sugar. The sugar tax has come in, and people are still asking for the high-sugar products. It's not going to change what people want."
Faraz, who has previously hosted health focused events at his local primary school, said he tries to promote healthy products, but thinks that retail ultimately comes down to consumer demand.

"I do as much as I can, but you can't change people. You can't force it upon them.
"Ultimately, it's another nail in the coffin for us. I've been hit hard lately with a lot of regulations coming in, especially in Scotland, and this is another high-profit area which may struggle in the future if this goes ahead."
Restricting where HFSS products can be displayed is another area of concern to Faraz, who questioned how feasible the plans were for small stores with limited floor space.
"I've got no idea how they are going to measure it. Especially banning displaying sweets at the counter: sweets are vital to every convenience retailer.
"How do they expect us to put anything there that's not sweets? What do they want us to do? It's really unrealistic."
The proposals also mention a ban on the sale of energy drinks for under-16s, which is one policy that Faraz feels he can get on board with.
"We already enforce that policy voluntarily, it's not a children's drink and there is harm to children that can be done from it.
"If they put it in a law it would be far easier to enforce it, and I think everybody would be in support of that."
Andrew Howell, at Loch Lomond News in Loch Lomond Shores, also thought that a ban on energy drinks for children was the right thing to do.
"I know what's in them and I know what they can do to people, so as a shop policy we don't sell them to the very young kids.
"The problem is that children are so well informed these days, that if a 14 or 15 year old wants to buy them then they will."
Andrew was generally more supportive of regulation, and the plans that have been outlined.
He thought that legislation was needed to help combat obesity.
"Cutting the sugar and changing the way products are promoted can only be a good thing.
"It is a problem that we've made for ourselves, it will be a big problem going forward, and I think we should do everything we can to help.
"I would like to think these proposals would have an impact on obesity if they did eventually get introduced. Overall, yes, they are a positive thing."