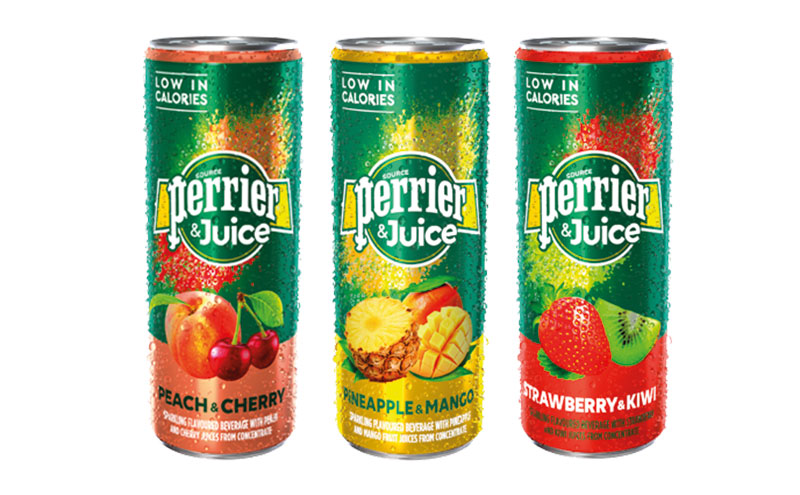 SPARKLING water brand, Perrier has gone fruity for the summer with the launch of a new range of cans.
Called simply Perrier & Juice, the three flavour range contains no preservatives and has only 46 calories per 25cl can.
Each can of Perrier & Juice contains 79% Perrier carbonated mineral water, and over 15% fruit juice with the remainder made up from sugar tax exempt natural flavours.

Barbara D'Amico of Perrier brand owner Nestlé Waters commented: "The number of soft drink launches doubled last year and this is partly linked to the increase in shoppers seeking premium and lower calorie soft drinks options.
"Perrier caters perfectly to these consumers, offering a low calorie yet fruity drink from a classic brand."