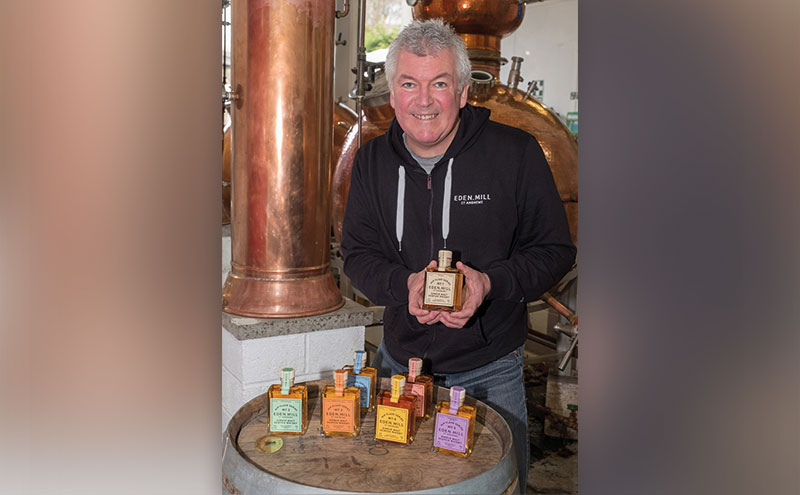 COLOURED gins and sweet flavours are among this summer's trends according to Paul Miller, co-founder of Eden Mill.
"Seasonal fruity flavours will always be popular options throughout the summer," he said.
"I expect we will see quite a lot of juicy and sweet flavours with hints of citrus and tropical fruits.
"Our pink gin, Love Gin, has juicy and citrus based flavours which come from goji berries and elderberry while hibiscus and rose petals provide the pink colour and floral flavour."
Considering how retailers can make their alcohol offer attractive to shoppers, Miller said: "We drink with our eyes first, so the packaging needs to stand out.
"With gin, which is a rapidly growing sector, it's even more important for brands to really differentiate themselves to catch consumers' eyes.
"We're known for our beautifully designed bottles which are finished by hand."
Turning his attention to alcohol sales in the off-trade, Miller was optimistic.
"We are seeing growth across the premium and super high premium gin categories with many retailers opting to stock a wider variety of premium products," he said.
"Retailers who are cashing in on the growth across the premium category are the ones who are creating unique offerings across the high premium space. This taps into consumer desire to constantly try something new and exciting."