Dispenser attracts interest from across Europe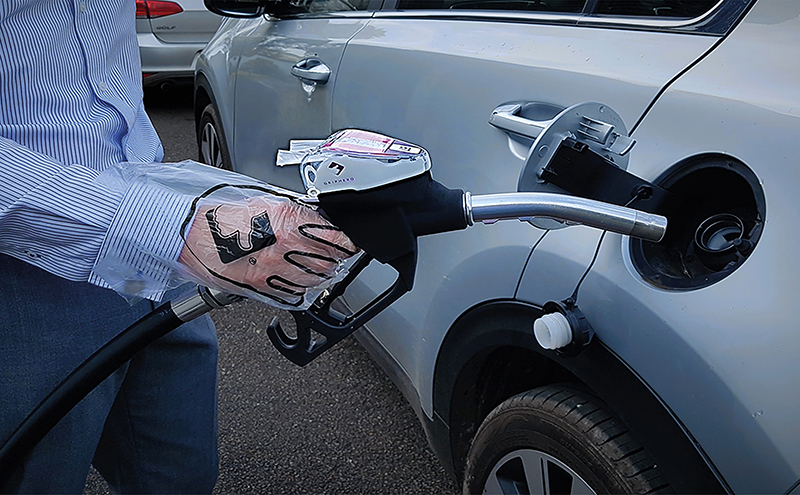 POOR hygiene at the fuel pump could become a thing of the past from August, according to mechanical engineer Oli Yeo who reckons he has a solution that's ideal for forecourt retailers.
Developed to be fixed on top of fuel nozzles, Griphero is a new hand-protection dispenser that Yeo said will enable drivers to refill their vehicles without coming into contact with contaminants
The anti-static, recyclable hand-protection is compliant with EU directives on forecourt equipment and Yeo claims he has already received interest from over 6,000 forecourts across Europe.
Yeo said the dispenser has been designed to be effortless both for members of the public to use and for forecourt operators to install, maintain and refill.
The mechanical engineer reckons improving hygiene standards at the fuel pump is a smart move for forecourt retailers, with consumers more inclined to make a purchase along with their fuel when they feel their hands are clean.
Yeo commented: "Griphero has been created to put the health and wellbeing of the customer at the heart of the forecourt, both in prevention of biological and chemical contamination from the nozzle, and the prevention of potential ignition caused by static from standard gloves.
"Our research shows that 76% of drivers would be more likely to use a forecourt with hand-protection on every nozzle handle than a nearby forecourt without this service.
"We can only guess what this figure might be if the public realised that their forecourt of choice had hand-protection that eliminated the potential for ignition at the fuel pump caused by static discharge."