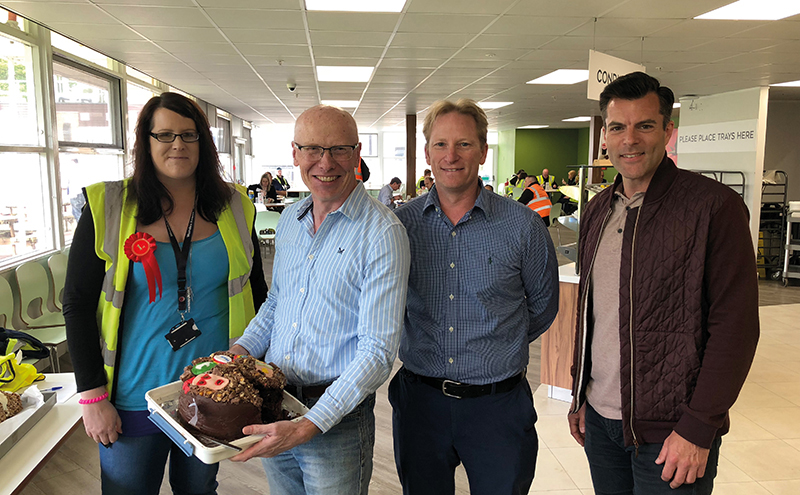 Weetabix Food Company got its support of the FareShare UK and GroceryAid charities off to a flying start with its first ever Charity Month in April.
Fundraising activities and events took place throughout the month, including e-bingo and lucky bucket.
Thursdays were designated Funday, with the staff restaurant areas transformed into a space for activities including darts and space outside set aside for 'sponging' colleagues.
The main event was The Great Weetabix Bake Off, which saw many entrants show outstanding baking talents.
In total the month raised over £1,500 for the good causes.
Stuart Branch, group people and IT director, said: "Weetabix Charity Month is a great addition to the calendar, and it was superb to see everyone getting involved and selflessly giving up their time in aid of our chosen charity partners, whilst also having some fun.
"The team's efforts and enthusiasm really reflect our ethos as an organisation – and it makes me very proud to work at Weetabix. We're looking forward to further activity with our charity partners in the coming months."