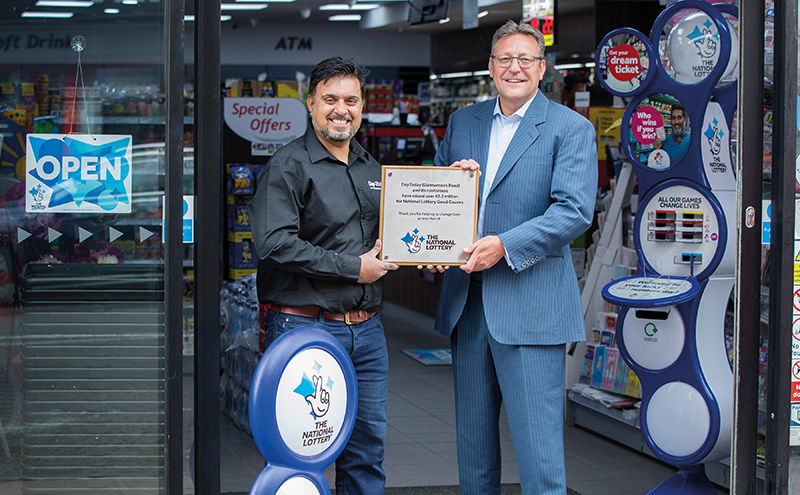 Glasgow retailer Mohammed Rajack was paid a visit by Camelot chief executive Nigel Railton in recognition of the £2.2m his customers have raised for good causes since the National Lottery was launched in 1994.
Rajack, owner of Day Today, Dalmarnock Road, said he was delighted that he and his customers had been able to make a difference to people and projects across the UK.

The National Lottery has raised over £37bn for good causes since it was first launched.