Mergers, acquisitions and the collapse of P&H have made their mark on the fascia landscape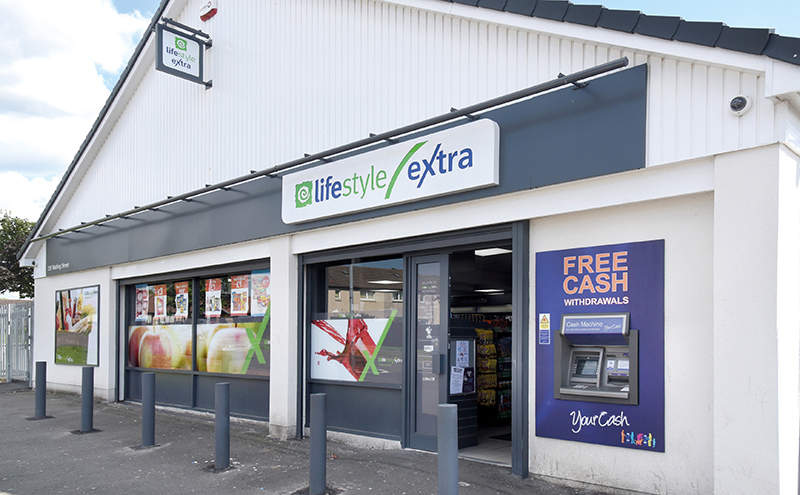 THE symbol group landscape has shifted remarkably since Tesco pulled the trigger on its merger with Booker in January 2017, leaving retailers with plenty to consider when choosing a fascia.
• It took until February of this year for the Tesco and Booker mega-merger to finally make it across the finish line, with shareholders for both firms overwhelmingly backing the deal.
For c-store businesses, the deal means Premier, Londis, Budgens and Family Shopper symbol groups now fall under the Tesco umbrella, which should see retailers enjoying improved buying power as well as access to Tesco banking, mobile and PayQwiq services.
Former Booker boss and 2015 Scottish Grocer industry achievement award winner Charles Wilson now heads up Tesco's domestic retail and wholesale operations.
• Tesco and Booker isn't the only major merger to rock the sector and The Co-op's successful acquisition of retailer-owned mutual Nisa marks the beginning of a new era for the group founded in 1977.
Commenting on successfully completing the merger, Co-op Retail chief executive Jo Whitfield said: "Co-op and Nisa have all the ingredients for a successful partnership which will include the offer of award-winning Co-op own brand products.
"It will give Nisa partners a wholesale operation of scale, allowing them the flexibility to trade their businesses in the way they choose, whilst benefiting from competitive prices and promotions on an industry leading own brand.
"Our strategy is to get our award-winning own brand products closer to communities and our new business will create an exciting product offer for Nisa partners to engage their shoppers with across the UK."
• Nisa retailers aren't the only ones gaining access to Co-op products as Costcutter stores now find themselves in a supply arrangement with the group following the collapse of Palmer & Harvey last autumn.
The Co-op and Costcutter entered into an exclusive wholesale supplier agreement covering 2,200 Costcutter, Mace, Simply Fresh, Supershop and Kwiksave convenience stores.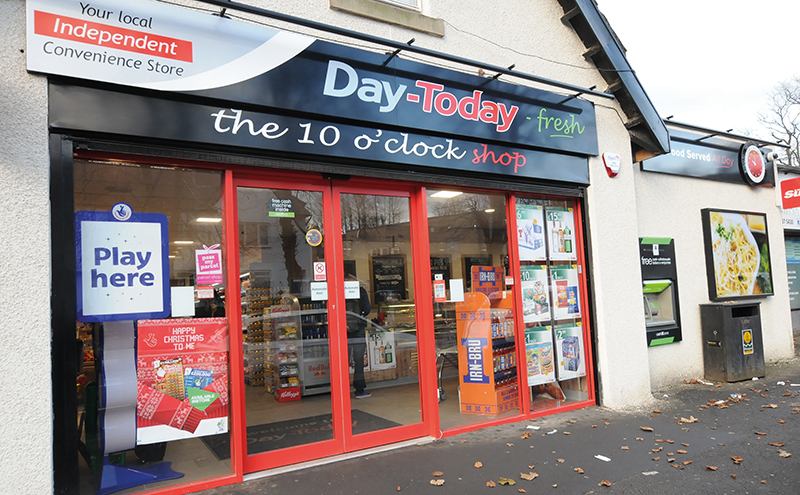 As part of the deal, Costcutter's own-label range is being substituted for The Co-op's 2,000 SKU strong own-label range. Some independent Costcutter retailers are also being offered the opportunity to become Co-op franchisees.
• The collapse of P&H was a game changer for more than just Costcutter, it also sent Bestway owned symbol group Best-one on the acquisition trail. Following the collapse of P&H, Best-one snapped up dozens of Costcutter and Mace stores through a recruitment campaign earlier this year.
Tony Holmes, sales director for Best-one said he was delighted by the response from new customers.
He said: "The new members appreciated the effort our sales team put in and that gave them an insight into how we work with Best-one members and the scale and scope of the business.
"For many it was a real eye-opener on how Bestway could add value to their business."
• JW Filshill has also been opening retailers eyes to its offer, with the wholesaler engaged in an ongoing YouTube series covering a host of topics ranging from guides to online ordering and using the firm's mobile app, to case studies of star symbol stores and the Filshill 2018 trade show.
The wholesaler has also been bolstering its symbol offer with the launch of its new KeyStore More fascia.
Lanarkshire retailer Wilson Rea, one of the first to adopt the format, said of the new fascia: "The expanded range, coupled with a partial refurbishment of the store, has really struck a chord with my customers and we're delighted with the result."
• United Wholesale Grocers (UWG) has also been beefing up its digital credentials with the launch of a new data-driven planogram.
The symbol has pulled together industry data from Landmark Wholesale's sales and insight as well as category focussed data from key suppliers in the production of the new plan.
Stuart Johnson, retail controller at Landmark Wholesale said of the revised planogram: "At Lifestyle Express, we pride ourselves on delivering the best possible support for our retailers and the new planogram guide forms an essential part of that support."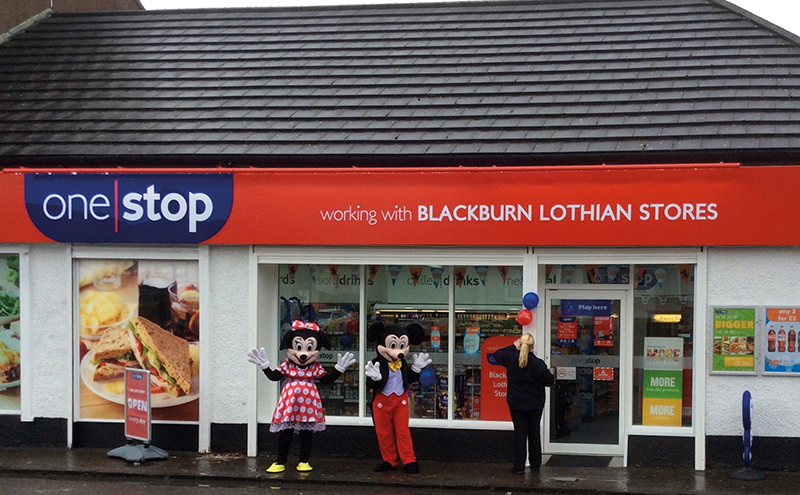 • Another wholesaler going electric is United Wholesale (Scotland) which has hugely expanded it's e-cigarette offer over the last 12 months, bringing liquids out of the tobacco room and into their own bespoke section.
UWS celebrated the tenth anniversary of its Queenslie depot last year and now boasts a symbol estate in excess of 530 stores – a rapid expansion considering the company only launched its first fascia, Day-Today, in 2005.
• Expansion has also been on the agenda at Tesco-owned symbol One Stop. The symbol has expanded its own-label range, introducing over 300 new products across chilled, frozen, impulse and grocery.
Tracey Clements, managing director for Tesco Convenience and chief executive of One Stop said of the expanded range: "It's a big step forward in how we serve our local shoppers a little better every day.
"Through investment in our own label range, we will offer customers better quality products at lower prices, bigger pack sizes and better value across a broader range than ever sold before, particularly in fresh meat and produce."
• It's not just the range that's changed at CJ Lang over the last year, there's also been a big move at the top with MD Scott Malcolm stepping down after nine years in the role with trading director David Lamb stepping up to fill the position.
Lamb leads CJ Lang as symbol group Spar enters its seventh decade. Spar celebrated its 60th anniversary as a UK symbol with a funfair festival held in Manchester last autumn.
Spar isn't showing any signs of relaxing into old age however, as it continues to alter its offer in line with current trends.
"Spar launched the second phase of a major wine range revamp in spring, rolled out a new own-label zero-sugar cola in time for the sugar levy and tweaked its sandwich recipe and packaging."