Low calorie shoppers walk away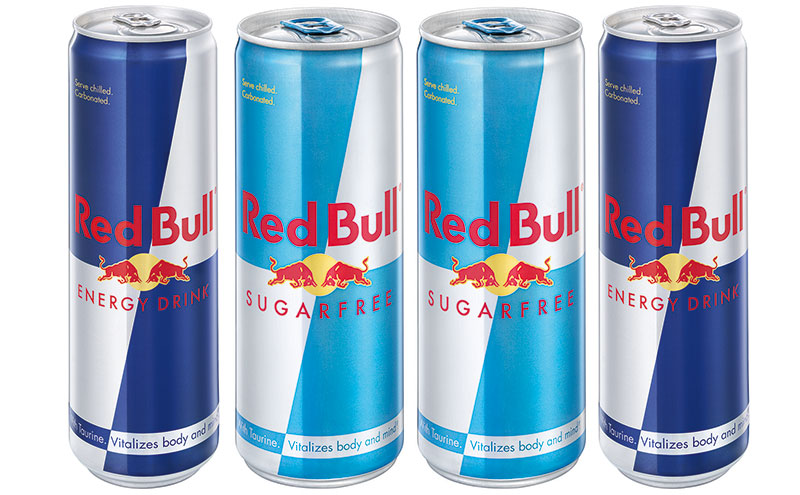 IN a bid to become more aligned with current health and category trends, Red Bull has expanded its range of sugar free drinks.
It has added the first Red Bull Sugarfree 473ml can, in plain and price-marked options, as well as introducing a price-marked 355ml pack for its Red Bull Sugarfree.
The brand has also overhauled its Editions range, and consumers can choose from Tropical or Orange sugar free varieties in a 250ml can.
Category development manager, Rich Fisher, said: "More than one and a half times bigger than the number two low calorie sports and energy sku, Red Bull Sugarfree 250ml is currently the fifth largest low calorie drink within total soft drinks.
"Designed to expand Red Bull's success within the sugarfree energy drinks category, the brand new range will offer consumers choice and remove the current taste and health barriers to trial."
Fisher added that with over half of shoppers walking away from a purchase if there is no low calorie offering, the NPD would encourage more 18 to 34 year olds, who want to cut down on sugar without giving up on pick me ups, to drink Red Bull Sugarfree.
He added: "Soft drink consumers, and indeed energy drink consumers, are willing to pay more for a premium brand that delivers added value.
"For example, Red Bull Energy Drink 250ml is well established as the number one UK single serve soft drink, surpassing Coca Cola Original 500ml.
"This has been a main contributor to the brand's growth, contributing £3.6m to the overall brand and driving a £4.4m gap between Coca Cola Original 500ml and Red Bull 250ml ."