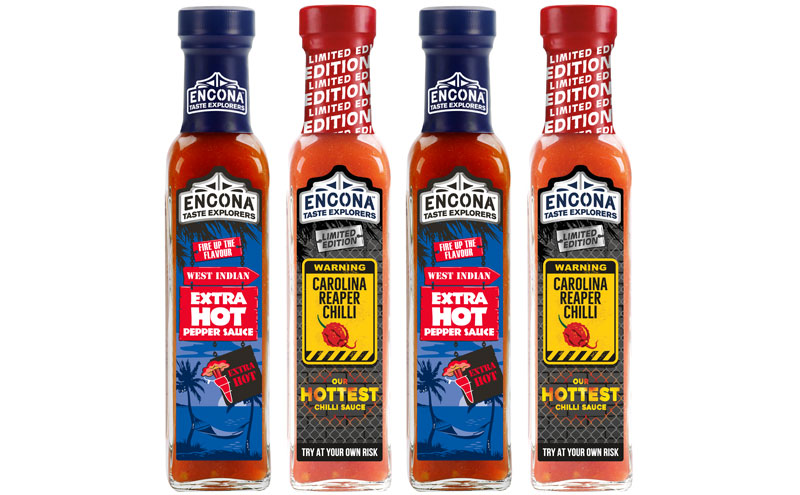 CONSUMERS want restaurant flavours at home and that extends from the kitchen into the garden in barbecue season according to Caribbean food and drink supplier Grace Foods.
Managing director Adam Reader said: "Barbecues are the perfect occasion for consumers to showcase their love of spice and flavour, and Grace Foods is well placed to cater to this demand.
"For example, Grace Jamaican Jerk BBQ Sauce is ideal for marinating, and offers a great introduction to jerk for those that are cautious of spice."
Reader quoted IRI research that showed Encona to be the UK's best performing hot pepper sauce and added: "The range is perfect for barbecue season, offering sauces that can be used as a table sauce, dressing or dip, as well as a marinade or additional ingredient.
"Best sellers from the range include West Indian Extra Hot Pepper Sauce, which has grown at over 27% in the last year."
He added: "Off-shelf opportunities are especially important at this time of year for retailers to tap into impulse purchases, and dual-merchandising brands such as Encona next to the barbecue fixture or on branded merchandising units will help seasonal sales."
The limited edition Encona Carolina Reaper Chilli Sauce is available in a 142ml glass bottle featuring the Carolina Reaper chilli, blended with tomatoes, garlic, cumin and orange to create a fiery and fruity flavour. It is available in cases of six with an RRP £1.49 for a bottle.