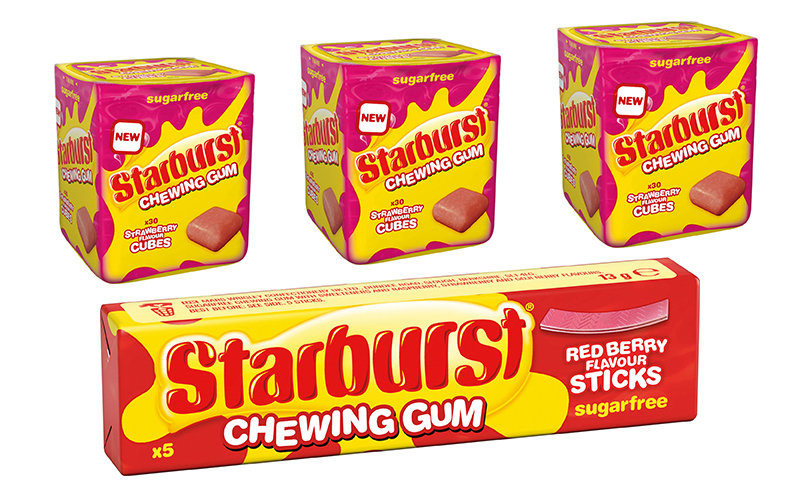 STARBURST has landed in the chewing gum market.
The new range offers consumers the choice between Starburst Chewing Gum Fruity Mixes, which is available in strawberry, apple and bubblegum flavours, and Starburst Red Berry Sticks.

Wrigley UK MD Alyona Fedorchenko commented on the launch: "We are extremely excited to launch Starburst into a completely new category, and provide consumers with a brand new fruity chewing experience.
"Research tells us there is a huge opportunity to grow gum penetration by introducing a 'candy-like experience', and that Starburst is the brand to lead this with."