Glasgow-based delivered wholesaler and cash & carry United Wholesale (Scotland) is named the best wholesale business in the country at the prestigious Scottish Wholesale Achievers awards.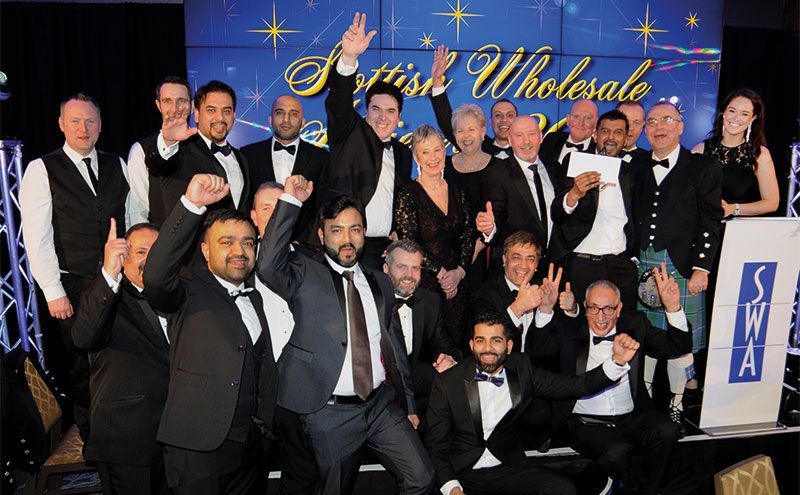 UNITED Wholesale (Scotland), the Glasgow-based delivered wholesaler and cash & carry, has been named the best wholesale business in Scotland at the Scottish Wholesale Achievers awards.
Achievers, now in its 16th year and organised by the Scottish Wholesale Association, recognises professionalism and excellence across all sectors of the wholesale industry in Scotland.
Almost 500 people attended the Achievers gala dinner and awards presentation, hosted by TV presenter Jennifer Reoch, co-host of STV2's Live at Five and the Scottish Children's Lottery, at the Sheraton Grand, Edinburgh on Thursday, 8 February.
United Wholesale (Scotland), which operates depots at Queenslie in the east end of Glasgow, Maxwell Road in the city's southside and M9 Cash & Carry near Grangemouth, fended off tough competition from businesses the length and breadth of Scotland to win the sought-after Champion of Champions accolade (a title it also won in 2017), this year sponsored by JTI.
It also won three other categories: Best Cash & Carry, sponsored by Mondelez International, for its Queenslie depot; Best Licensed Operation, sponsored by Whyte & Mackay; and Best Symbol Group, sponsored by Philip Morris International, for Day-Today.
In addition, UWS was runner-up in Best Delivered Operation (Retail), sponsored by Halewood International and Best Marketing Initiative, sponsored by Quorn Foods.
The wholesaler was also highly commended in the Great Place to Work category, sponsored by Premier Foods.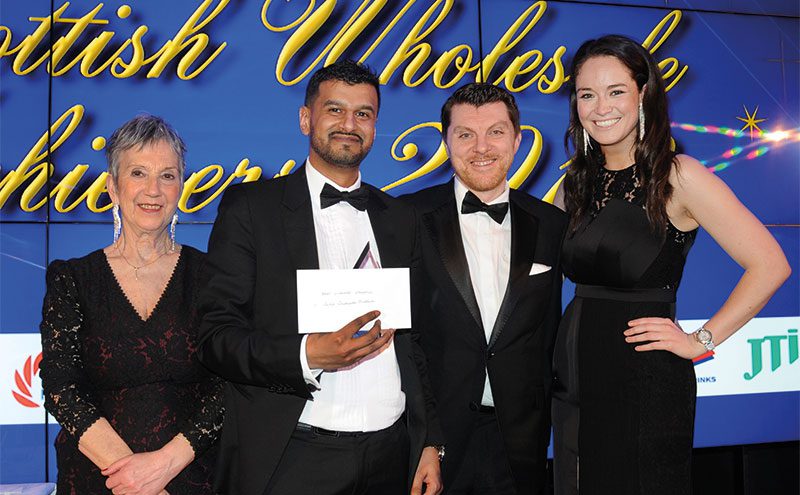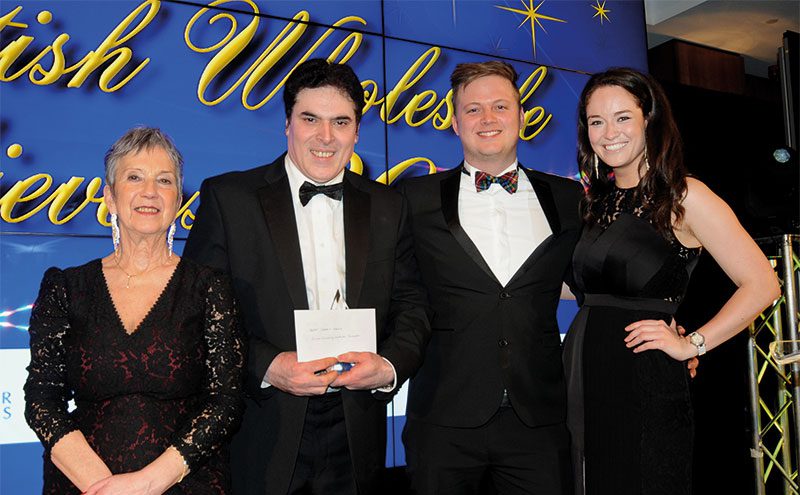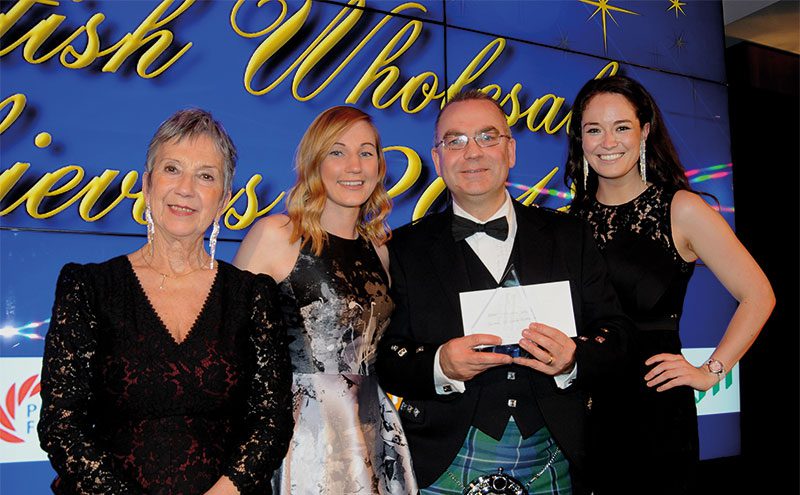 Managing director of UWS, Asim Sarwar, said he felt very proud to be taking the top award two years in a row.
"I think it's great motivation for myself and the team. It gives us belief and resolve in what we're doing. I think it's nice that suppliers now recognise us as the best in Scotland. That's pretty special," he said.
Asked what he thought had swung it for UWS this year, Sarwar pointed to the wholesaler's extensive work with vaping products and the sales team's use of technology, both of which he felt were leading the way in the sector.
"We also do local planograms and ranging for our Day-Today stores. The feedback we had from the judges was that they were best in class," he said.
"We've not had the proper feedback yet, which is the real reason we enter. It gives us constructive criticism on ways to improve the business. That's the real benefit of applying, so we'll look forward to getting that over the next few weeks and working on it.
"Every year, when we get it, we put in a plan to improve our weakest areas. That's part of the reason that every year we go from strength to strength."
He added: "I'd like to take this moment to thank and acknowledge all the other entrants. It was very tough competition, I think everyone should be recognised for entering and as long as wholesalers act on the feedback, it's good for the sector, because we're driving up standards across the trade, which is great for everyone."
Kate Salmon, executive director of the Edinburgh-based Scottish Wholesale Association, commented: "The marketplace is seeing unprecedented change but despite the challenges, wholesalers and suppliers continue to raise their game – there is plenty of evidence of this as we recognise the very best in our industry in Achievers and I can say with absolute confidence that standards are higher than ever."
Salmon singled out suppliers for their support of the wholesale sector in Scotland. "I am very proud of the way Achievers has evolved," she said. "We go to great lengths to ensure that the awards remain meaningful for all involved but we couldn't do it without our supplier members."
She added that Achievers, on top of enhancing supplier and wholesaler relationships, raising standards and rewarding the best in the business, allows the Scottish Wholesale Association to reinvest in the industry.
"We know that wholesaling is an excellent career choice," she said, "and through our investment in an apprenticeship scheme we hope to attract new talent to the industry."
Another big winner on the night was Glasgow-based JW Filshill. The wholesaler, supplier to KeyStore outlets across Scotland and the north of England, won Best Delivered Operation (Retail), sponsored by Halewood International and Best Marketing Initiative, sponsored by Quorn Foods, for its 'Leading the Way' video series to encourage best-in-class behaviours and drive staff and customer loyalty.
In the key Employee of the Year category, sponsored by Pritchitts – A Lakeland Dairies Company, the top accolade went to Irene McLaughlin, head of administration at Fáilte Group in Glasgow.
In the suppliers' award categories it was another great night for AG Barr with the soft drinks firm's Lee Gibson, regional business development manager, named Supplier Sales Executive of the Year, sponsored by Sugro. Gibson, who has over 25 years' experience working in the industry, was described by the judges as "often going above and beyond his set duties".
AG Barr also won Project Scotland for its campaign behind the launch of Irn-Bru Xtra and came out on top in the category for Best Overall Service by Suppliers, judged by members of the SWA voting each month for the shortlisted suppliers over a four-month period.
Best Advertising Campaign, meanwhile, saw wholesalers vote for their favourite advert with Tennent's 'The Night Bus' coming out on top.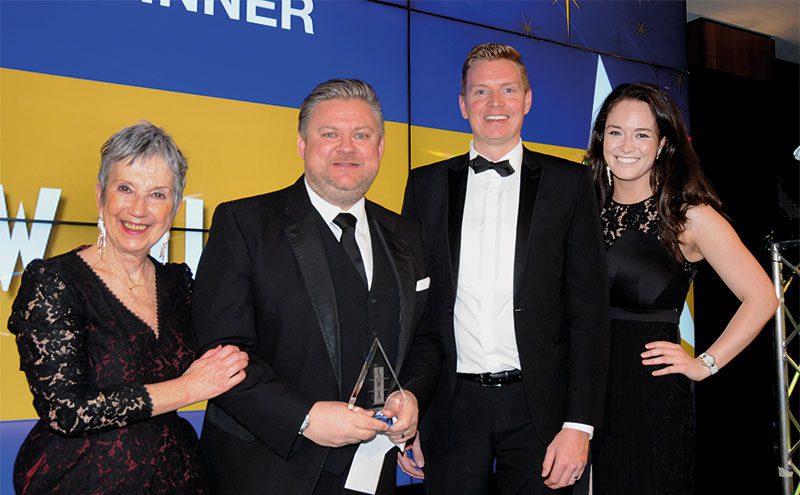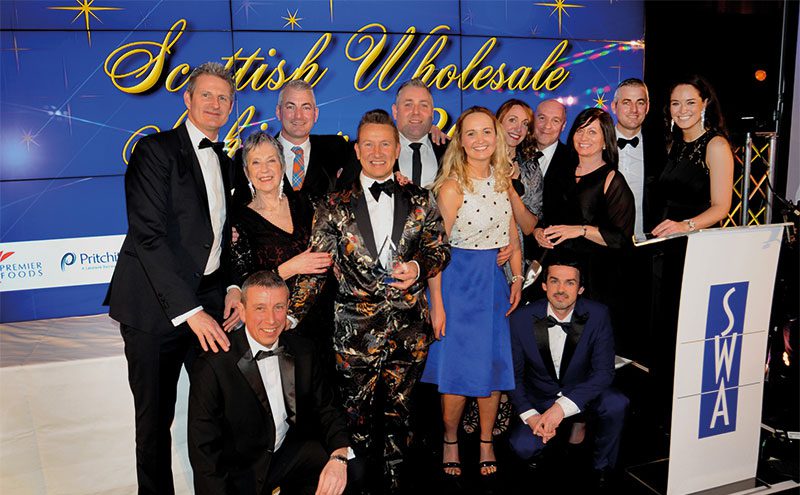 Scottish Wholesale Achievers 2018
Roll of honour
The Scottish Wholesale Achievers awards programme features awards for wholesale companies, staff and depots and also has a series of awards for suppliers.
Champion of Champions sponsored by JTI
Winner: United Wholesale (Scotland)
Best Cash & Carry Depot sponsored by Mondelez International
Winner: United Wholesale (Scotland), Queenslie
Runner-up: Bestway Batleys, Glasgow (former Sher Brothers depot)
Highly Commended: Booker, Paisley
Highly Commended: Booker, Port Dundas
Best Symbol Group sponsored by Philip Morris International
Winner: Day-Today, United Wholesale (Scotland)
Runner-up: KeyStore, JW Filshill
Highly Commended: Premier, Booker
Best Licensed Operation sponsored by Whyte & Mackay
Winner: United Wholesale (Scotland)
Runner-up: JW Filshill
Highly Commended: Dunns Food and Drinks
Great Place to Work sponsored by Premier Foods
Winner: Bidfood Scotland
Runner-up: Fáilte Foods
Highly commended: United Wholesale (Scotland)
Best Delivered Operation – Foodservice sponsored by AG Barr
Winner: Bidfood Scotland
Runner-up: Fáilte Foods
Highly Commended: Dunns Food and Drinks
Best Delivered Operation – Retail sponsored by Halewood International
Winner: JW Filshill
Runner-up: United Wholesale (Scotland)
Highly Commended: Bestway Batleys
Employee of the Year sponsored by Pritchitts
Winner: Irene McLaughlin, head of administration, Fáilte Group
Runner-up: Catherine Donaldson, delivery supervisor, Booker Dundee
Highly Commended: Kelly Lawson, operations administrator, Brakes
Best Marketing Initiative sponsored by Quorn Foods
Winner: JW Filshill
Runner-up: United Wholesale (Scotland)
Highly Commended: Sutherland Brothers
Project Scotland
Winner: AG Barr (Irn-Bru Xtra)
Runner-up: Quorn Foods in partnership with Scot Serve
Highly Commended: Pritchitts
Best Overall Service by Suppliers
Winner: AG Barr
Runner-up: Heineken
Highly Commended: Unilever Foodsolutions
Supplier Sales Executive of the Year sponsored by Sugro
Winner: Lee Gibson, AG Barr
Runner-up: Steven McGarry, AG Barr
Highly Commended: Craig Barr, AG Barr and Adam Forrest, Stoats
Best Advertising Campaign
Winner: Tennent's, 'The Night Bus'