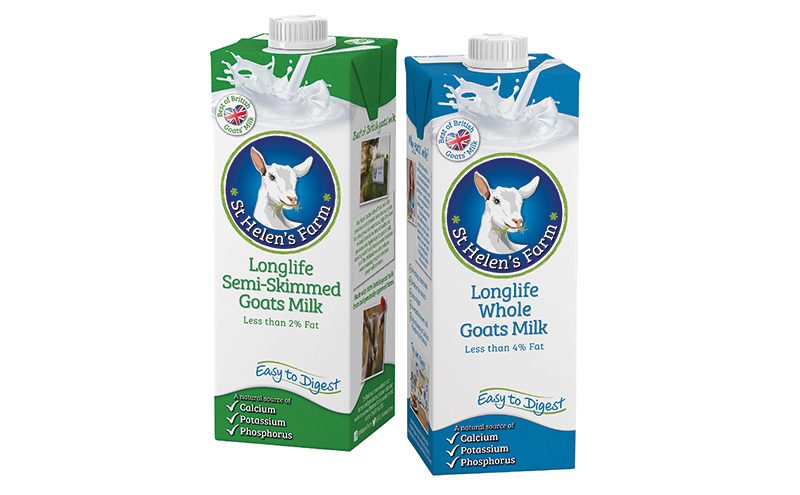 FRESH goats' milk brand St Helen's Farm has launched its first ever long-life products.
The whole and semi-skimmed goats' milks are packed in 1L twist cap cartons and the firm says these are the first ambient goats' milks to be 100% British made.
Marketing manager Vicky Unwin said the products were developed following feedback from shoppers.
Unwin said: "The St Helen's Farm brand is more than 30 years old and has achieved and maintained brand leader status by listening to consumers. It is this close relationship that led us some years ago to the conclusion that we needed to offer a long-life alternative.

"Only after considerable development work have we now been able to source a British-produced product using our own milk that we believe meets the level of taste and quality that our consumers will greatly enjoy."
She added that 25% of consumers who buy fresh goats' milk also purchase ambient as a stand by and that more than 82% of consumers would be likely to buy a St Helen's Farm brand.
The total retail market value for goats' milk is £26m and St Helen's Farm has a 62% share of the fresh sector.
Unwin said: "We are excited about creating real growth and interest in this sector."