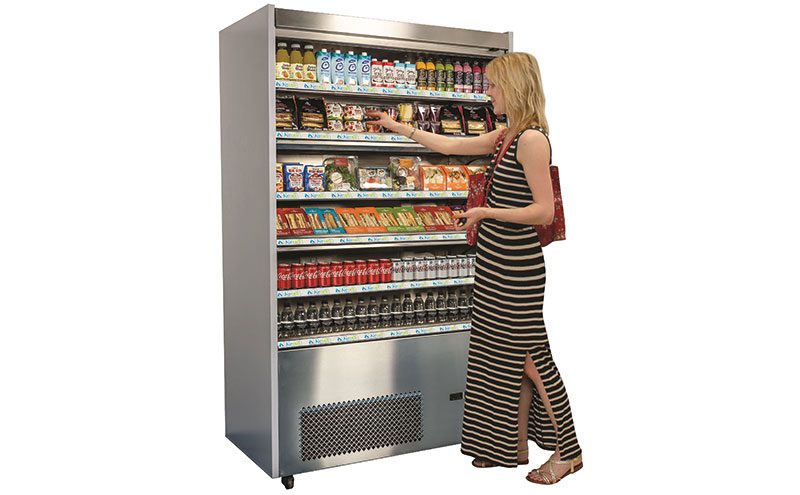 SAVING on energy is welcome in any business and chiller firm Adande Refrigeration reckons it's got a new cabinet that could cut bills while providing an effective food-to-go solution.
Following a three-week test period, Adande's new Aircell Crivat Grab & Go cabinet was measured as using 53.6% less energy than the test store's existing multi deck display, with the firm estimating this reduction in consumption could represent an annual saving in electricity costs in excess of £600 per year.
The Aircell cabinet works by dividing the refrigerated display case's merchandising envelope into separate air flow cells, with each cell having its own air curtain – a solution which Aircell reckons is more efficient than a full case height air curtain on a conventional multi-deck case.
According to Adande Refrigeration, in addition to improved efficiency,  the main benefits of the Aircell system for retailers include tighter operating temperatures and a more comfortable environment for shoppers and staff due to what the firm has described as a "substantial reduction in cold air spillage from the case".
Nigel Bell, chairman of Adande Refrigeration's parent firm Applied Design & Engineering Limited, said: "The success of our second field trial further endorses the credentials of Aircell open front cabinet technology, highlighting its tangible benefits for the display of chilled food to go in foodservice and convenience retailing operations.
"We are now preparing for the full commercial launch in the first quarter of 2018."