£7.9m spend on chocolate brands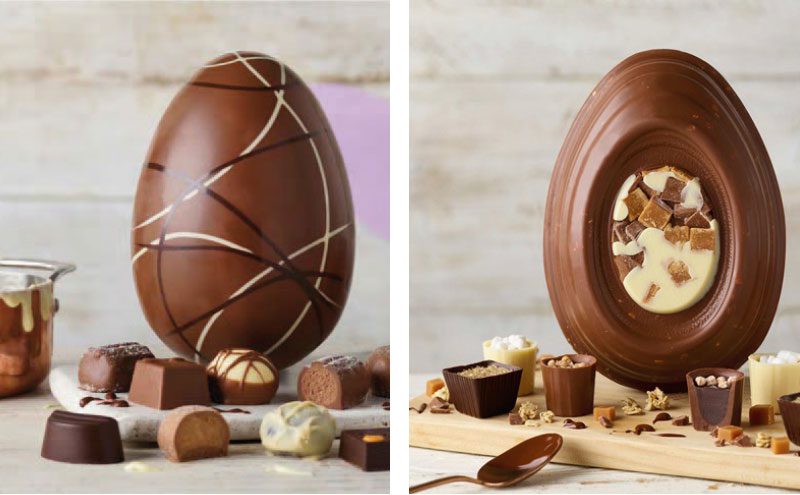 PROMOTIONS, new packaging and TV advertising all feature in Ferrero's £7.9m spend for spring 2018.
Referring to Advantage Group research that says six out of 10 impulse buyers find seasonal packaging to be important, Fererro has launched new packaging throughout its range for this year's spring occasions.
Customer development director Levi Boorer said: "Chocolate remains synonymous with spring and Easter, with 73% of households with kids buying chocolate for seasonal occasions.
"When it comes to choosing what to buy during these events, shoppers are continuing to look for special and premium products to share or to gift.
"With Thorntons now firmly under the Ferrero stable, we are able to offer products to suit every need."
He added that to meet the demand for unique gifts, a personalisation campaign is being introduced across the Thorntons range.
He explained: "Personalisation is a treasured memory, and for many an Easter gift from Thorntons signals premium, good quality chocolate and a thoughtful gift."
Supported by a £2m marketing campaign across TV, digital platforms and social media, the promotion features a range of 14 eggs and novelties and gives shoppers the chance to win personalised gifts including 1,000 chocolate speech bubbles with a personalised message, and three Chocolate experiences at the Thorntons Factory.
Boorer said that Thorntons Dessert Eggs recorded double-digit rate growth last year, with the chocolate fudge brownie variety up by 82%.

This year, the dessert eggs are available in chocolate fudge brownie, lemon meringue and pecan pie varieties and each comes with four single chocolates.
The promotion extends to the redesigned range of Favourite Flavours Adult Gift Eggs in four variants – Toffee, Fudge & Caramel Collection, Classic Collection, Nut & Praline Collection and Fruit Collection with an RRP of £6.
Boorer said: "The range grew £1m last year, and the Classic Collection alone was the fifth biggest SKU in the category, delivering 15% retail sales value and worth £1.6m."
The Mint Collection variant will also be returning for 2018.
Turning his attention to Fererro Rocher, Boorer said the brand now holds the number three spot in the premium eggs category, reporting growth of 78% with a value increase of 28%.
Kinder Surprise 100g Pink and Blue Eggs are having a spring makeover.
Boorer said: "After experiencing double-digit growth at 16% last year, the top 10 product, worth over £4m, will be partnering with two new licenses, DC Super Friends and DC Superhero Girls."
The new design will be showcased on TV as part of the brand's £2m spring marketing spend that will also include online activity.a