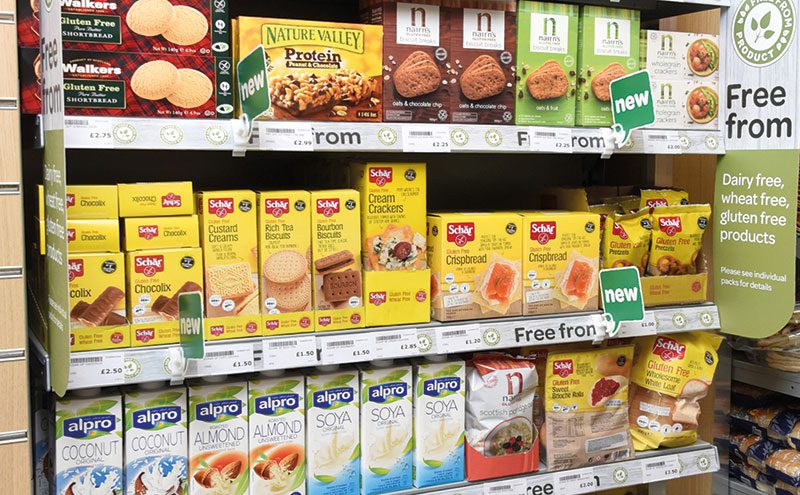 HAS anything so quickly caught the imagination of consumers as the ongoing obsession with all things free from? With gluten-free variants now available for everything from breakfast cereal to beer, Jo Agnew, brand director for sweet treats at Premier Foods, thinks it's time retailers switch on to the free-from opportunity with cakes.
"The first key trend we have observed, in line with most other snacking categories, is the trend around consumers seeking to make healthier choices or adopting free from lifestyles," she said.
"The free-from market, in particular, continues to show double digit growth and is forecast to reach £673m by 2020.
"Nearly a quarter of UK households include at least one allergy or intolerance sufferer, plus there are many consumers buying into free from as a lifestyle choice, marking this as an important shift in the market."
Mining this rich vein of consumer demand, biscuit and cake firms like Premier Foods have been engaging in a flurry of NPD, according to Agnew.
"Category leading brands are developing free from alternatives of favourite products and as the UK's leading cake brand we felt Mr Kipling was perfectly placed to help cater for this demand in cake," she said.
"The free-from market shows no sign of slowing down and this is being driven not only by the 5% of UK adults who have a sensitivity to gluten, but also those who are cutting down as part of a lifestyle choice."