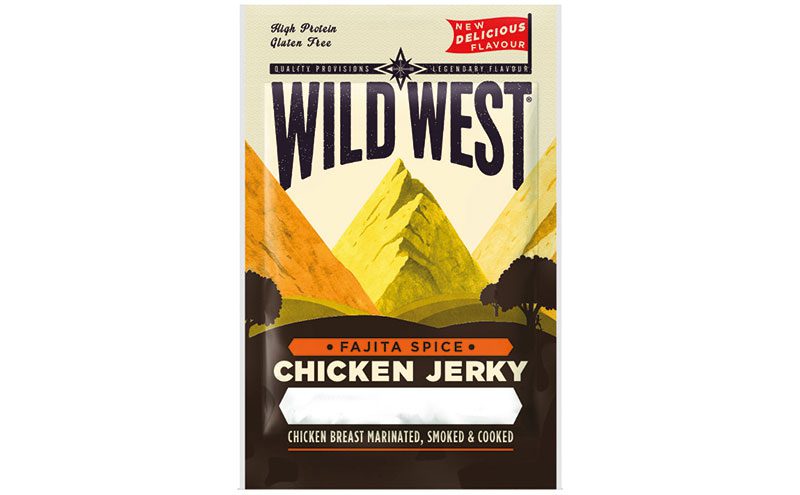 JERKY brand Wild West has had a packaging overhaul to coincide with the launch of a range of new variants.
New flavours in the Wild West range include Jalapeno Beef Jerky, Fajita Spice Chicken Jerky, and two Salmon Jerky flavours: Sea Salt & Black Pepper and Chilli.

Wild West Biltong flavours will also now be available in Original and Chilli.