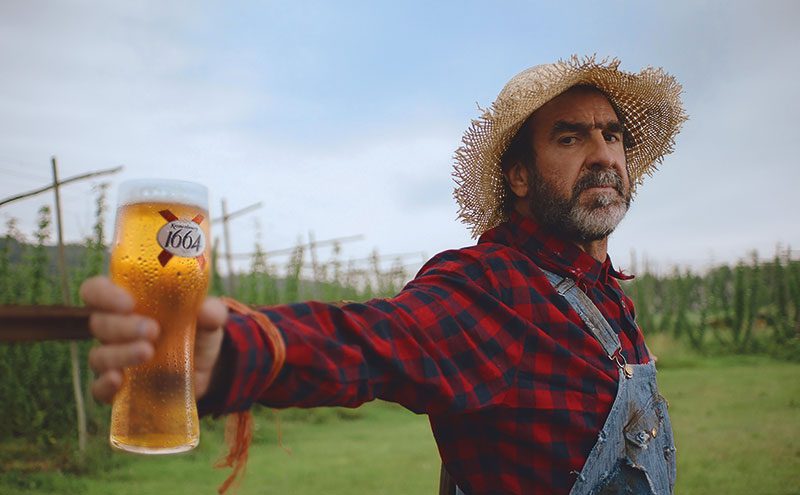 ERIC Cantona, Premier League legend and long-term ambassador for Kronenbourg, is back in action on a mission to protect the hops used to produce the French lager.
The 'Le Scarecrow Supreme' campaign takes the form of a series of short films set in the home of Kronenbourg, Alsace, France, which see the former Man Utd star take on the role of scarecrow for Kronenbourg, getting into a range of escapades in an attempt to protect the Strisslespalt hops from a swarm of pests.

Cantona's latest Kronenbourg turn is being pushed by parent firm Heineken across social media and YouTube as well as on a bespoke branded Amazon landing page.
Ifeoma Dozie of Heineken said: "As Scarecrow Cantona we will see a series of films in which Cantona delivers his inimitable style to the role."