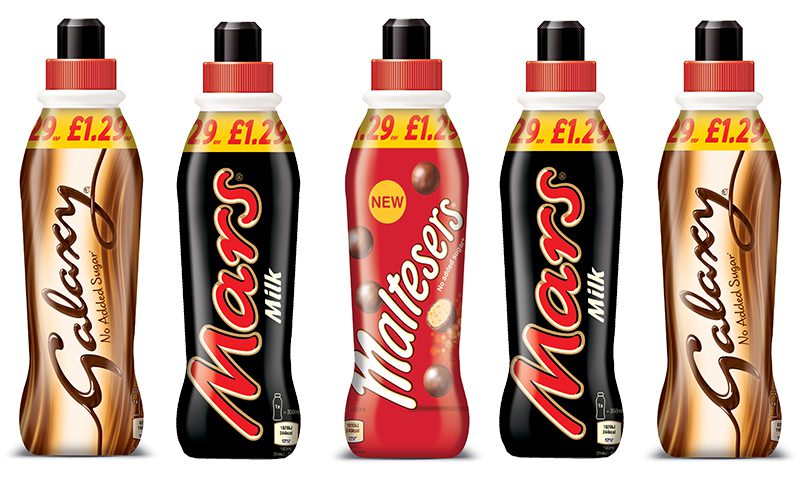 CHOCOLATE milk is still top dog in the flavoured milk category, but the market is becoming more diverse, according to Mars Chocolate Drinks and Treats.
The firm has revealed that it puts growth in specialised flavoured milk at 11.6%, now making up nearly one quarter of the category, which the firm reckons "reflects the continued demand and new product development within the milk drinks category for more innovative flavours and specialised milk".
Michelle Frost, general manager at Mars Chocolate Drinks and Treats, suggested the firm is ideally placed to scoop up sales from shoppers seeking flavoured milk NPD.

"Our milk drinks range offers consumers huge choice with variants from many of the nation's favourite confectionery brands," she said.
"Continuing the expansion of the range, the new Maltesers 'No Added Sugar' flavour offers consumers even more choice and gives retailers an opportunity to drive category growth.
"By moving into price-marked packs, we also hope to see even more category growth by offering retailers the opportunity for more impulse purchases."