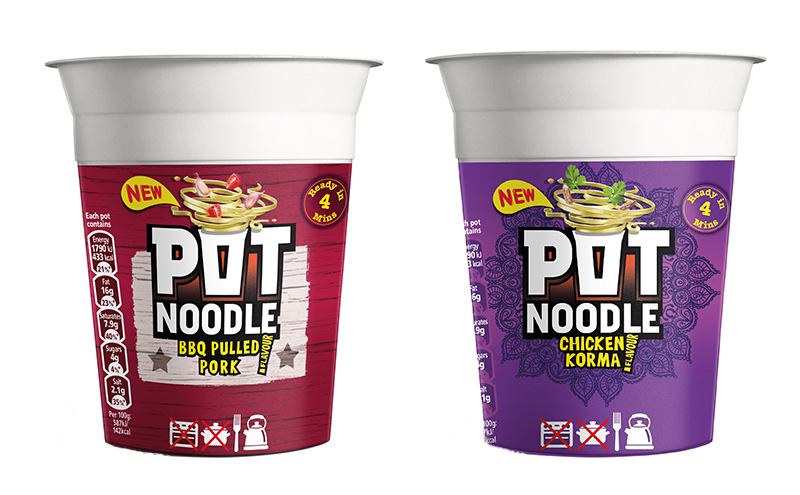 TWO new flavours have been introduced to Unilever's Pot Noodle range, both of which are inspired by popular dishes from across the globe.
Unilever has introduced Chicken Korma and BBQ Pulled Pork flavours to the range in a move the firm reckons taps into a growing world food trend.
The roll-out of the new flavours is being supported through a £3m marketing campaign in line with 'You Can Make It' Pot Noodle activity. The campaign targets busy young shoppers, focusing on the reduced cooking time.
Both new flavours are available in cases of 12 and have an RRP of £1.19 per unit.
Monique Rossi, Pot Noodle marketing manager at Unilever UK, said: "Pot Noodle is a trusted and much-loved brand, with over three Pot Noodles sold every second in the UK.
"We expect these new flavours to excite our loyal Pot Noodle fans who are looking for something new to try as well as attracting new consumers to the category who are looking for a quick and tasty hot snack inspired by world food recipes.
"The new variants tie in with our ongoing commitment to help give our ambitious tasty and delicious food in four minutes."