New trends breed opportunity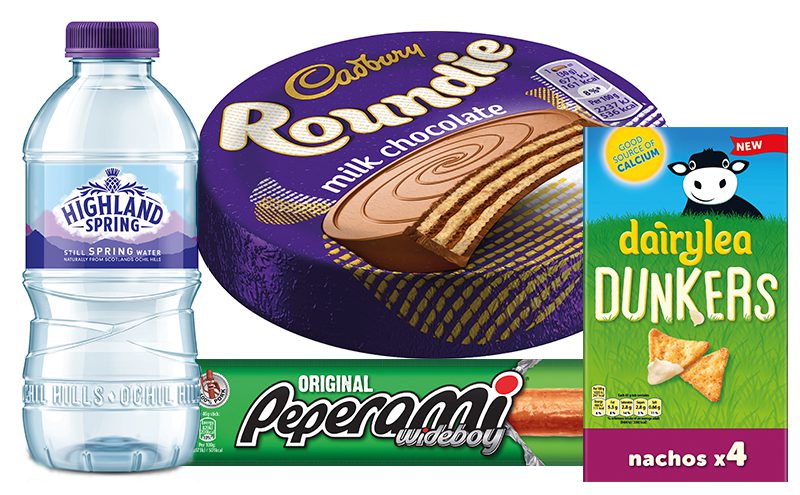 YOU can't put a price on health but any retailer who chooses to ignore the increased importance shoppers are now placing on nutrition could probably put a figure on the dip in sales that could come as a result.
While no one is asking retailers to turn full Jamie Oliver, a number of firms behind some of the top brands popping up from children's lunchboxes across the country have offered advice on how they believe retailers can capitalise on the increased demand for a more wholesome lunch.
Amy Fisher, senior marketing controller at Dairy Crest, the firm behind Cathedral City, reckons there's been a shift among shoppers towards healthier products, including in the packed lunchbox.
"Over recent years there has been a consumer movement towards products that are perceived as more natural and less processed.
"This quest for naturalness as an expression of 'healthy eating' holds especially true for mothers shopping for products to feed their kids as the new school term approaches," she said.
Fisher added that Dairy Crest believes there is a "significant opportunity" for convenience retailers who are able to position cheese as a viable savoury snack alternative for from-the-fridge and on-the-go consumption.
"As a naturally nutrient-rich food – high in protein, a good source of calcium and packed with vitamins and minerals that keep our bodies performing as they should – cheese provides energy and nutrients within relatively small quantities and can make for a nutritious between-meals snack for adults and kids alike.
"Indeed Dairy Crest believes that a significant opportunity lies in driving this relevance of cheese for snacking as a credible, nutritious alternative to traditional sweet and savoury snacks," she said.
"Over recent years there has been a consumer movement towards products perceived as more natural."
Susan Nash, trade communications manager at Mondelez International, the firm behind Cadbury and Dairylea, also said that lunchtime snacking provides a great opportunity to shift some cheese produce.
"Snacking cheese makes for a great savoury addition to a lunchbox and we have continued to innovate and invest within the category to create excitement for consumers at lunchtime," she said.
"Brands such as Dairylea are well placed to tap into consumer desires for individually-wrapped formats that can help with portion control and are also ideal to grab on the go."
Cheese snacks will work for some but not all, and to ensure retailers keep as many shoppers as happy as they can, Nash suggested keeping an eye on product innovation as consumers seek out something to excite them over lunch.
"Consumers may be looking to add excitement into lunchboxes alongside the traditional offering of sandwiches and fruit," she said.
"Smaller formats are key. Retailers should ensure that their offering includes user-friendly products that make lunchtime snacking simple and convenient. Biscuits are a great option that really fit the bill."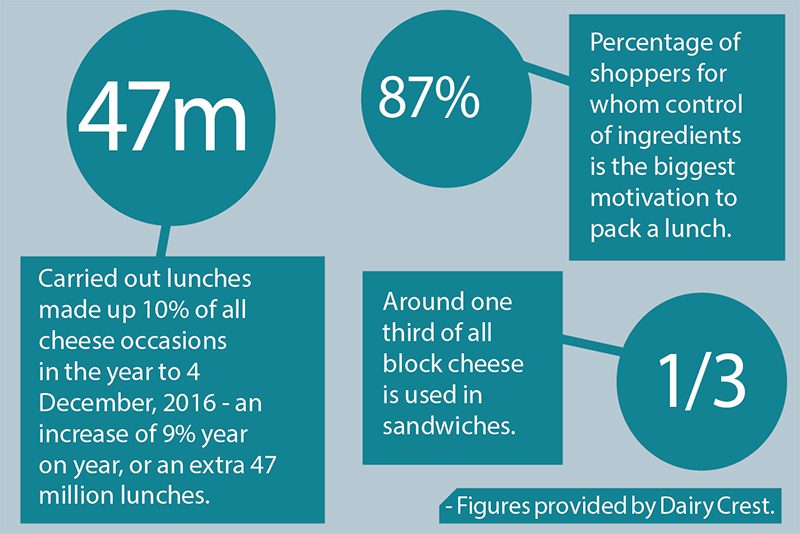 In this vein, Nash pointed to one of Cadbury's latest new releases, the Cadbury Roundie, which she said is Mondelez's first launch under its new Cadbury biscuit licence.
"The product blends layers of crispy wafers with thick chocolate cream and is generously coated in delicious chocolate.
"The milk chocolate variant is available in a single format which is ideal for a tasty treat during the afternoon dip," she said.
Chocolate, cheese and biscuits aren't the only areas adding innovation to the lunchbox. Pavan Chandra of Peperami parent firm Jack Link's highlighted the roll-out of a new Peperami Beef variant, the first new meat added to the Peperami range in over a decade.
Chandra said the meat snacking market has plenty of room for further growth and she pointed to the current consumer trend for all things protein as a key opportunity for retailers to exploit.
"Protein and meat snacking is becoming increasingly popular within the children's lunchbox category."
"Protein and meat snacking is becoming increasingly popular within the children's lunchbox snacking category as there is greater awareness of the benefits of protein and 'better for you' snacks amongst consumers.
"Parents constantly look for different snacking products to include in their children's lunchboxes which provide sustained energy and not just a sugar high," he said.
Parental concern was also highlighted by Carol Saunders, head of customer marketing at Highland Spring Group. Saunders suggested that with health high on the shopper agenda, combined with an increased media focus on what's going into children's lunch boxes, it is key that convenience stores carry bottled water that works for children.
"Children's lunchboxes are an important opportunity for bottled water, and we are also seeing an increase in demand for water in suitable sizes for children within the on-the-go sector.
"More and more high street retailers are adding 'kids lunchbox' meal deals and kids ranges in the food-to-go chillers to sit alongside the main sandwich offerings.
"Out of school hours, bottled water offers parents a convenient and healthy option for their children when out and about," she said.