Research firm finds category in rude health
THE food-to-go market has broken the £1bn barrier according to the latest figures from Kantar Worldpanel, with shoppers picking up popular favourites across multiple stores.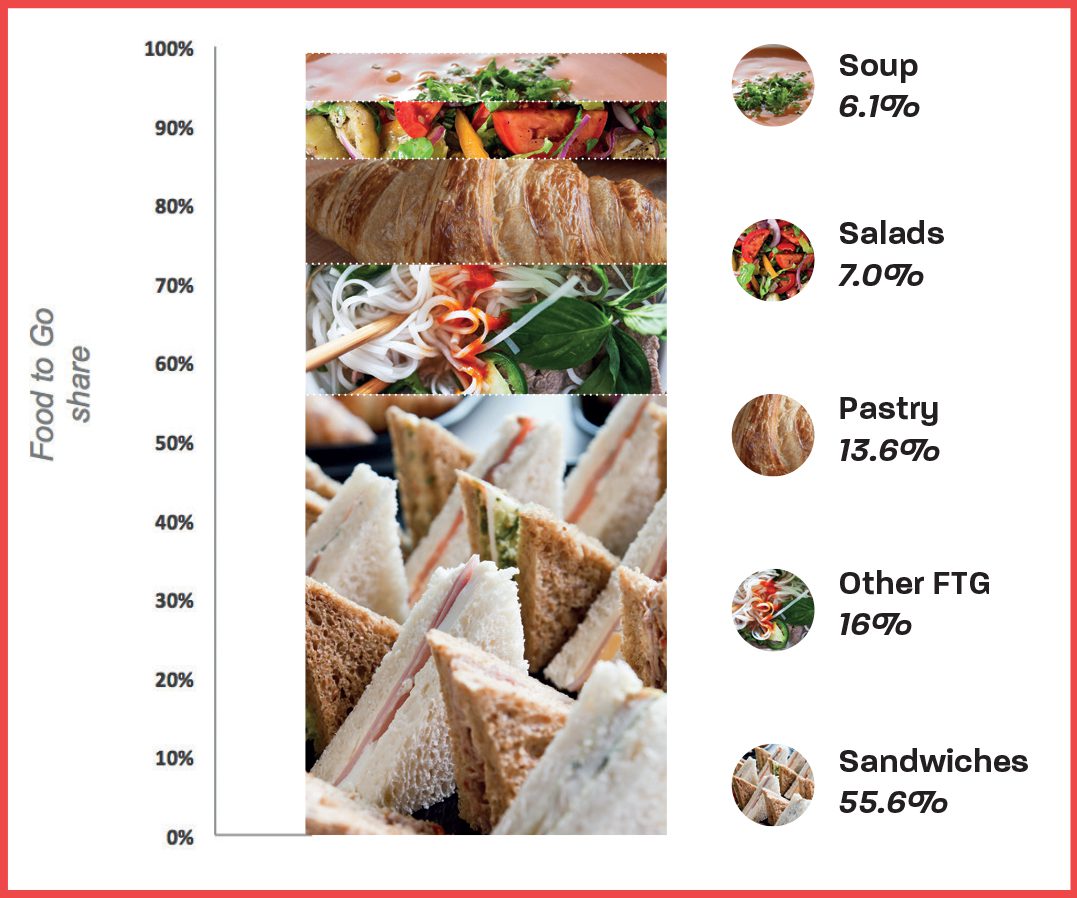 New data from the research firm for the 52 weeks to 26 February found 90% of individuals in Scotland have purchased food to go in the last year, and on average are purchasing food items every four to five days and spending an average of £3.08 each trip.
Kantar found that lunch time continues to be the most popular part of the day for food to go. However, the firm found the biggest areas of growth are breakfast and evening meals.
Food-to-go customers were found to be promiscuous in their store selection, with Kantar's figures revealing the average Scottish shopper has 10 food-to-go stores in their repetoire.
The multiple retailers, which in Kantar Worldpanel figures includes The Co-op/Scotmid, were found to be enjoying the biggest gains, however bakery and sandwich stores remain the biggest sector with 31% of sales.
By category, sandwiches continue to command the largest share of the Scottish food-to-go market (see table above), and coffee continues to shine.
Kantar said the category makes up a "significant part of the out of home market", with 71% of Scottish consumers purchasing out of home coffee, making an average of 65 purchases per year.