WHEN ST Georges Post Office and Spar in Maryhill opened its doors four years ago, more than a few locals were taken aback, surprised to discover the new site would be offering its services from 7am until 10 o'clock in the evening.
And it wasn't just the locals who had to adapt to the extended service. Retailer Iqbal Sadiq was faced with an even larger change, taking on the role of sub-postmaster for the first time. But it's a job he seems to have nailed, so much so his store was named Post Office Retailer of the Year at the 2017 Scottish Grocer Awards.
Iqbal's road to success at this year's awards hasn't always been a straight one, but it's one he laid himself, building the business from the ground up.
"I was always wanting to buy a store in Glasgow. There was a lot of opportunities outside, having to travel a bit further but I thought no, I'd rather stay in Glasgow," said Iqbal.
"It was just as we were driving along one day and I noticed this pub at the bottom of Maryhill Road up for sale.
"So I'm looking at the surrounding area and I'm going 'well, there's an underground there, there's a lot of passing trade here, there's a lot of people on foot, you've got Partick Thistle football ground, you're close to the city centre and I think the students, a lot of them use this area for student accommodation because it's quite expensive in the West End."
After receiving the green light from CJ Lang and after a six month wrangle with the licensing board, Iqbal was able to open his store. Then, with just six months under his belt, he was approached by the local sub-postmaster, who was looking to close his business, leaving Iqbal with a big decision to make.
Having never operated a Post Office before, he had a lot to learn if he was to gain approval for the plan, which would also require more investment in the new business and a revamp of the store interior he had just created.
However, thinking long term, he made the leap and although it may have been something of a gamble for a new store, the risk has paid off for the business and, he reckons, the local community.
"I think the biggest thing is there had been a Post Office that was open nine till five, Monday to Friday, and Saturday closing at one o'clock, which was manned by one member of staff.
I don't think I'd like to do a shop on its own again, it has to have something.
"This suddenly went from opening at nine to opening at seven in the morning until ten o'clock at night, and during the day there would be two to three members of staff available. So the delight on peoples' faces, people would come in, they would comment, 'great Post Office', 'brilliant service', 'so refreshing'.
"One of the biggest changes for me was we were giving back to the community.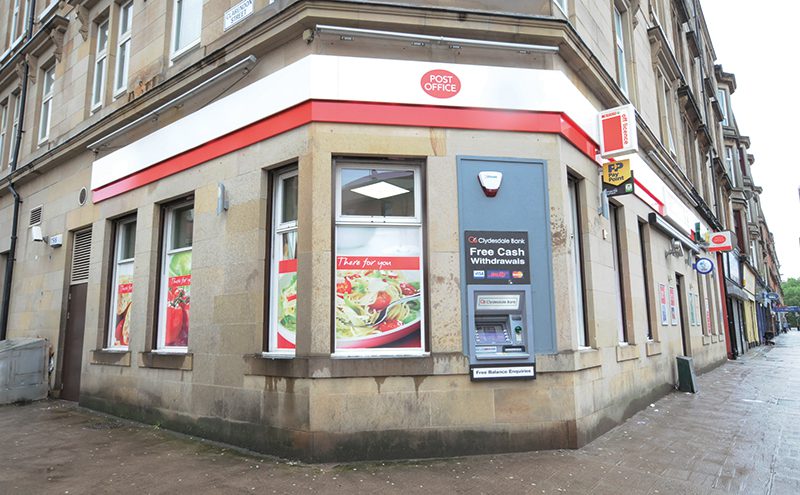 "Now suddenly I'm giving money to the customer. You're paying their pensions, you're paying their benefits, you're being asked a lot of questions about how to fill in a passport form or what kind of travel insurance, and there's a good sense of achievement there. Suddenly I'm helping people," he said.
Getting the Post Office running was no small task, although Iqbal was able to hire two staff members with previous experience, and he isn't shy about sharing out credit for the store's success, rewarding performance with everything from gift vouchers to team dinners on the town.
"I think you need to look after your staff because they're the ones that are dealing with customers day in, day out," he said.
I don't think I'd like to do a shop on its own again, it has to have something.
Despite a strong team there have still been challenges for Iqbal, with obstacles including ever-changing products, volumes of paperwork and stringent security procedures – the importance of which was highlighted when the store was subjected to a robbery last November.
While the business did take a hit, police were swift to act, with the alleged assailants due to go on trial as Scottish Grocer went to press. And despite the incident, Iqbal is still glad he made the decision to go for the Post Office in the early days of the business, as he reckons it's accelerated his growth.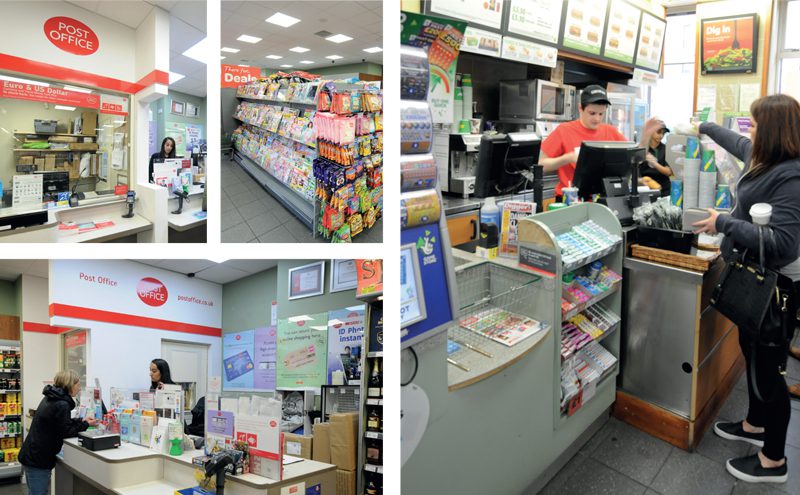 "I would say I probably got about a 25% increase. You know it slowly grew and it maintained itself, but the thing is, Spar was also growing at that time because Spar works to a three year plan now. It probably helped boost the sales to hit target before the three years, rather than having to wait the three years," he said.
After enjoying year-on-year growth over consecutive years from day one, Iqbal reckons his Maryhill store has now found its level and the experience seems to have had an affect on how he views the future, at least in terms of additional stores down the line.
"I've been in the grocery business now for 30 years or so. Now I wouldn't open up a stand-alone Subway, I definitely wouldn't open up a stand-alone Post Office, because it's very difficult when I look at what they pay me in commission.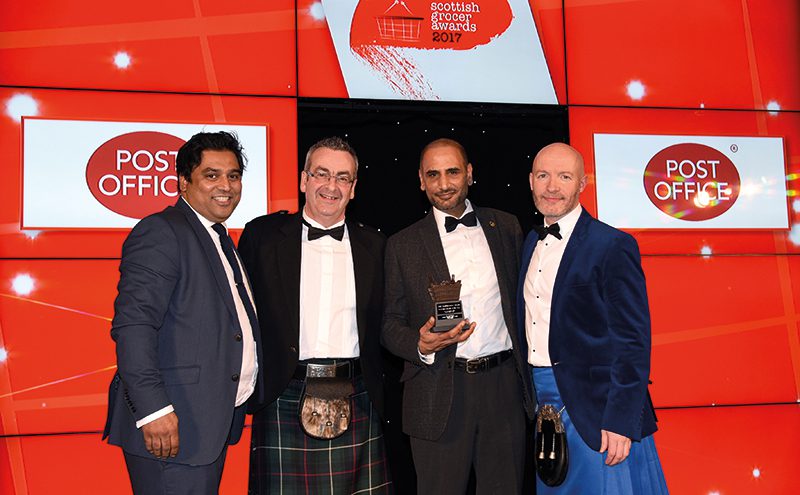 "But yes, definitely I'd put it inside a retail premises. I don't think I'd like to do a shop on its own again, it has to have something like a Subway or a Post Office, something else inside, just a shop would be too boring for me," he said.
"If you asked me 10 years ago, I'd probably say I want another two or three stores, now if the right shop came along yes I would do it, I'd probably like to start it from scratch rather than buying a business.
"The reason for that is when the sales were growing in here there was so much satisfaction."