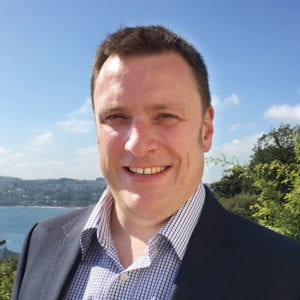 Some of the biggest names in the free-from business will gather in Barcelona this month for the Free From/Functional Food Expo 2017, but ahead of the conference, they've weighed in with their assessment of where growth areas may be for Scottish convenience retailers.
Hamish Renton, managing director of Hamish Renton Associates, one of the original founders of the show, who will be speaking at this year's event, said awareness of the benefits of free from is growing, with education and brand advertising playing a role in this.
As an example, Renton highlighted what he described as a growing acceptance of the role of gluten-free products in the healthy industry, but added most growth will still be driven by consumers purchasing free-from products for lifestyle reasons.
"It is likely that growth will continue to be predominantly from the 'lifestyle' free-from segment rather than from core coeliacs," he said.
It's not just gluten free that's presenting opportunities for retailers either, according to Renton, who suggested retailers take a look at the lactose-free products on the market as a possible big sales generator for the future.
"If there is a star in the free-from sky, it's lactose free," he said.
"The growth rates, the rate of product development, the weight of marketing investment behind the leading brands, and the expansion of distribution mean that the lactose-free category is set for very rapid growth.
"High protein is also showing strong growth and is a wave that is breaking across all grocery," he added.
Fellow expo speaker David Jago, innovation and insight director for Mintel, also offered his views on the free-from market, suggesting on-the-go options in particular should chime well with one of the category's main markets.
"Reflecting on the importance of millennials as the target consumer base, on-the-go eating and snacking occasions are key opportunities for further development of free-from foods and are already emerging as a lead category, with more traditional segments, e.g. gluten-free bread, falling behind somewhat," he said.
Jago added that new product development will be key to the future of free from as demand rises.
"Creating tasty, additive-free and reduced fat/sugar formulations will remain an important challenge," he said.