BREAD appears on more shopping lists than any other product, says Warburtons, quoting Shopper Intelligence research from 2016.
It says wrapped white bread continues to be a household staple, adding that its 800g Toastie loaf is the best-selling wrapped bakery product in the UK with over 105m units sold in the 12 months to 17 March this year.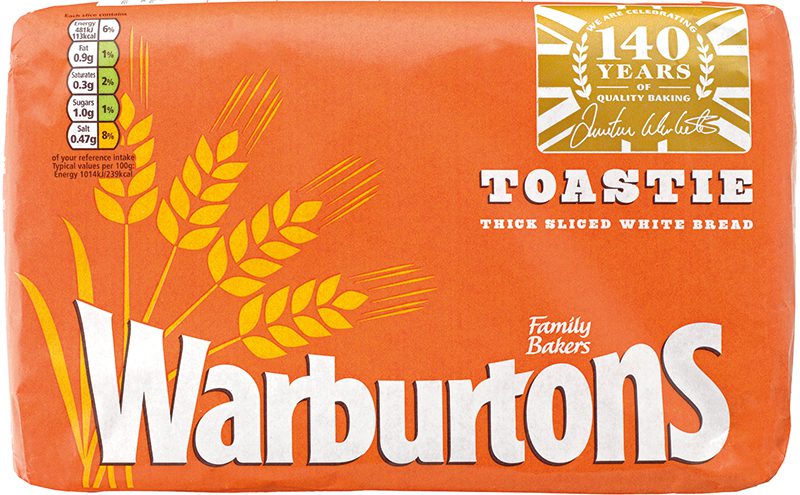 But it adds that in order to meet the various shoppers' demands, a bakery range should incorporate products form the growing non-bread sectors.
Category director David Tittensor said: "Throughout grocery there is evidence of an increase in unplanned shopping behaviour as little and often becomes more prevalent.
"Bakery can provide solutions to this through ranges that satisfy top-up missions on the one hand, whilst offering tasty treats on the other.
"Certain ranges such as fruited bakery snacks including the likes of fruit loaves and teacakes work well when featured in more impulsive locations in store."
Warburtons offers four tips for bread and bakery success:
• Availability. "Brands continue to dominate wrapped bread sales, so make sure there is good availability on key lines and that these are clearly signposted."
• Maintaining Freshness.  "To maintain the freshness of bread and bakery products, retailers should keep these away from cold or chilly areas and display them where the temperature is around 22°C."
• Ease of Shop. "To help customers find the bakery section, ensure it is clearly signposted."
• Special Displays for Seasonal Opportunities. "Consider using POS and in-store theatre to maximise seasonal occasions."