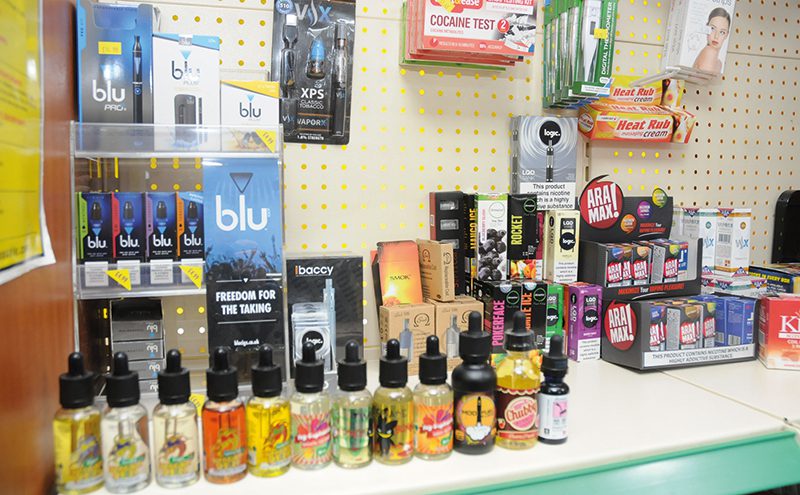 In April a spate of newspaper and media stories suggested that almost nine out of ten retailers selling vaping products could be breaking the law by selling them to people who had not previously smoked.
This was based on research from the Royal Society for Public Health that found that 87% of shops were prepared to sell e-cigarettes to those who have never smoked or vaped.
The RSPH said that in the survey of 100 specialist stores in Scotland, England and Wales  it was revealed that  just under half did not check if the customers had smoked before. And three quarters of those who did ask still encouraged non-smokers to start vaping, said the RSPH.
But, although they might be going against a code of conduct drawn up by the Independent British Vape Trade Association, they were not doing anything illegal.
The code says retailers should never knowingly sell to anyone who is not a current or former smoker, or a current vaper.
RSPH chief executive Shirley  Cramer said: "We applaud the IBVTA code of conduct. However, as our investigation shows, the majority of vape shops in the UK are not adhering to these important standards."
A spokesperson for the association said: "All IBVTA members sign up to this code when they join.  It is not a wider industry code as some in the media have suggested, and therefore if a non-IBVTA member was marketing vape products to a non-smoker, they would obviously not be breaking this code as it only applies to our own members.
"No responsible vape business should be marketing vape products to those under the age of 18 or to non-smokers.  Given the fact that there is never a situation where it is better to smoke than it is to vape, vape businesses should though be granted far more freedom to responsibly promote their products to existing vapers and adult smokers."
• The 15-point IBVTA code of conduct can be seen at www.ibvta.org.uk