SHOPPERS are more likely to buy products from brands they recognise and new products from well-known brands are popular. That is the view of Premier Foods as it launches a new range of tarts under its Cadbury Cakes brand.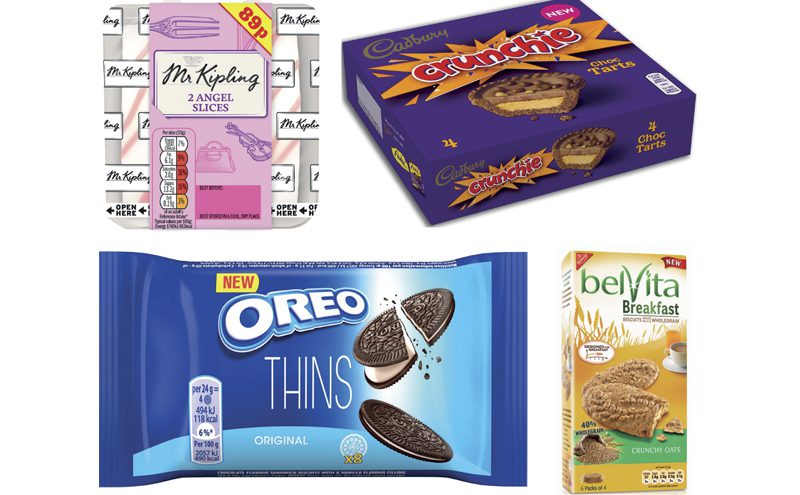 The range includes Crunchie, Flake and Caramel in packs of four. The new products are designed to attract younger shoppers to the category.
Senior brand manager Lucy Bailey said: "Currently within the sector, which has a retail sales value of £70m, 60% of sales are among shoppers aged over 55.
"The Cadbury Cakes brand appeals to a younger audience, with 60% of shoppers under the age of 55."
Channel director Nick Woods said the 89p Cake on the Go range launched in 2016 offers retailers a new opportunity to grow sales.
He said: "The range comprises of some of our best-selling cakes in handy twin-pack formats, including Mr Kipling Angel Slices, Cherry Bakewells and Cadbury Mini Rolls.
"Single and twin pack cakes have almost doubled in size within the channel over the last five years, demonstrating a strong sales opportunity."
• Mondelez International has recently added a Thins variant to its Oreo portfolio.Trade communications manager Susan Nash said: "Oreo is currently worth £44.8m in the UK with a growth rate of 33.4% year-on-year, having added £11.2m to the category in the last 12 months with a repeat rate of 51.3%."
The launch of Oreo Thins is being supported by a £3m marketing campaign that will include TV advertising.
And to promote the expanded Belvita portfolio, Modelez has launched the Good Mornings campaign.
Nash said: "The campaign will encourage consumers to enjoy the power of a good morning, which starts at breakfast.
"It includes a documentary-style video, specifically developed for digital activation and a social experiment."
Mondelez says retailers can boost their biscuit sales through cross merchandising.
Nash said: "Biscuits can link with a number of categories, such as hot beverages in winter.
"Consider cross-purchasing opportunities to maximise sales for both ranges and help drive impulse purchases. For example, Belvita single serve can be merchandised by a coffee machine."