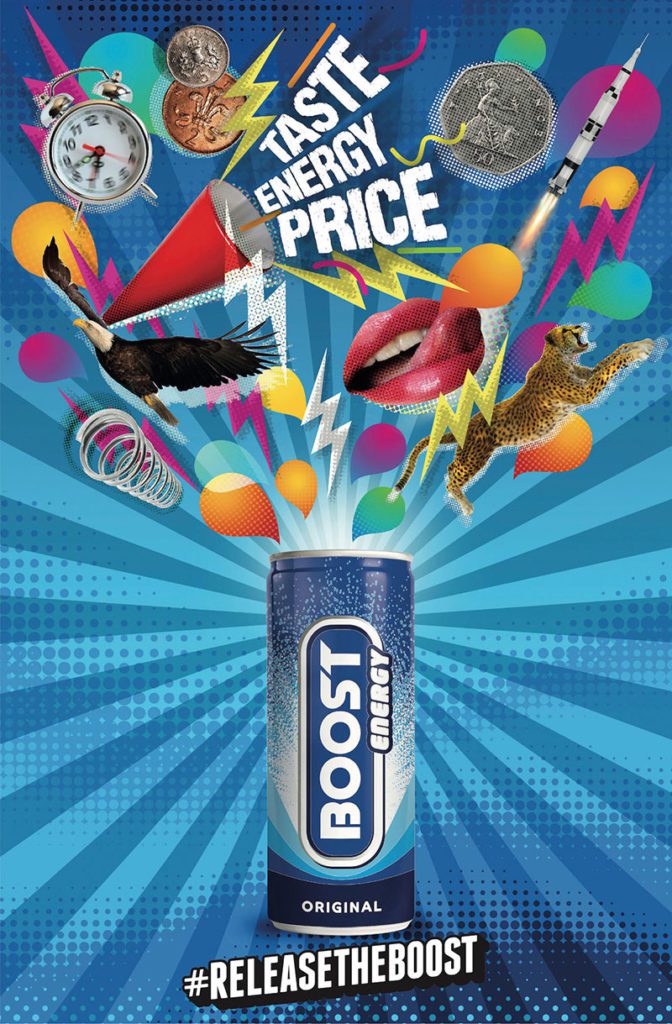 ENERGY drink brand Boost has a new look following a range-wide packaging revamp.
As part of the refresh, Boost's logo has been updated, featuring a new font, as well as the removal of 'special offer' from price marking on core range SKUs.
The new branding will also feature across the new Boost Drinks website scheduled to launch this spring.
Simon Gray, founder and MD of Boost said the new look represents "an evolution, not a revolution" for the brand.
"Having celebrated our 15th anniversary in 2016, we felt the time was right to review our packaging, bringing it right up to date and injecting more personality into the design.
"In 2017, we are keen to build on the momentum and success achieved to date and to take the brand to the next level," said Gray.