THE story of Day-Today, Wallyford is one of a constantly evolving store in the hands of a man who just won't take 'no' for an answer.
Mohammed Aslam first became aware of the building when a friend asked him for advice on turning the then dilapidated empty pub into a convenience store.
Aslam thought it was a good site for a viable operation but, after consulting surveyors and analysts, his friend decided not to proceed with the purchase. Aslam asked if the friend would mind if he tried to buy it instead and his friend had no objection.
Having employed his own surveyors, Aslam was advised against setting up shop on the site and was told he'd be lucky to achieve a turnover of £25,000 a week if he did. Aslam thought differently and, having backed his own judgement, recorded a turnover of £35,000 in the first week of operation.
That was in 2013 and the store now regularly turns over £65,000 to £70,000 per week.
And, with projects underway to build 2,000 houses, a school and a dog track close to the shop, the owner has no plans to slow down.
In fact, work is beginning this month to double the sales space of the store which will create jobs for another 15 staff members.
Deciding to open a convenience store on the site is not the only time Aslam has gone against the consensus and been proved right.
When he wanted to install a lottery terminal, Camelot said there was no need as the Post Office next door had one. But the Post Office was closed on a Wednesday afternoon and shut early on a Saturday, the two big lottery days, so Aslam convinced the provider to give him a terminal for a trial period and it proved to be so popular that it was quickly made permanent.
There were similar stories with Paypoint and a cashpoint machine. The Post Office had a cash machine but charged for withdrawals. It took Aslam some time to convince a provider to put one in his store but once it did and offered free withdrawals, the Post Office machine was closed down within two months.
The Day-Today machine now records 8,000 withdrawals per month and Aslam says it is the busiest machine in East Lothian.
When it comes to dairy, Aslam says the path to success is simple.
He said: "Merchandising is the priority, it's all about showing the price."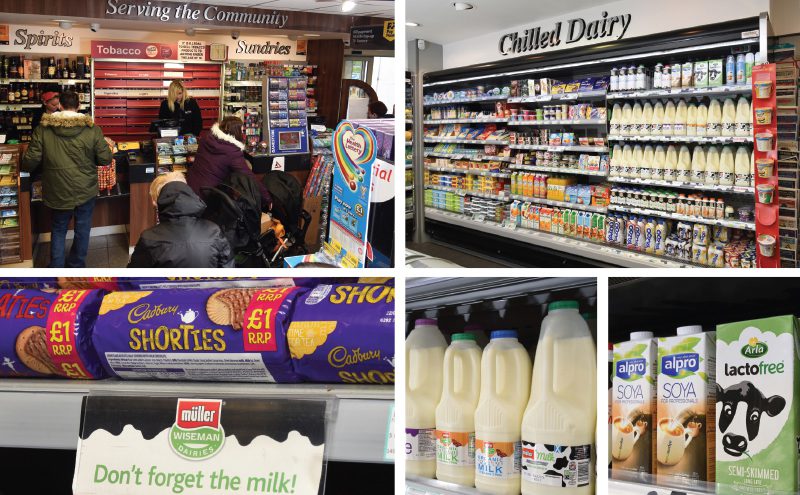 He continued: "Milk is important in convenience stores, we are selling around 170 to 180 2L jugs per day and that doesn't include litre bottles and pints.
"We make sure we compare on price with the supermarkets and do promotions for milk and chill all dairy products."
In the Wallyford Day-Today, chilled food is very important.
Aslam explained: "Chilled is very popular now, more popular than grocery.
"People are short on time and pizzas or ready meals are a quick solution at the end of a busy day."
Aslam's Wallyford store is now selling close to 500 cases of chilled and frozen food in a week.
There is a wide range of regular shoppers in the store and the shelves reflect this.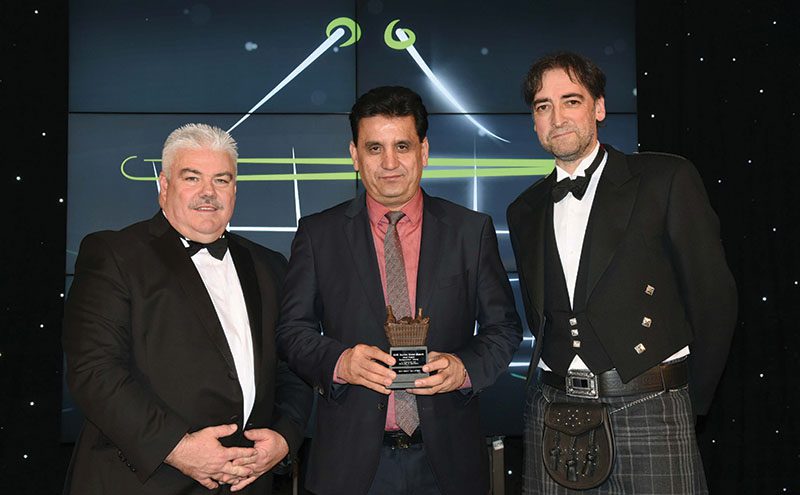 Aslam said: "We have a mixed community in Wallyford, with working people and others on benefits which means big brands are right for some people but others are looking for a cheaper alternative.
"Take baked beans, for example. Some want Heinz but about two out of 10 can't afford those and will choose the Day-Today tin at about half the price.
"So, if we are doing five faces of beans we will do three of Heinz and two of Day-Today."
Aslam is not content just to appeal to one village. He distributes 10,000 leaflets every three weeks to communities in Tranent, Prestonpans and throughout East Lothian.