DINKY edible snowmen and reindeers, novelty gifts, lavishly-decorated bars and traditional boxes of chocolates … it's the time of year when consumers forget about diets and debts and splash out on treats.
The major manufacturers have made special efforts to come up with the products that will appeal to consumers determined to have a good time.
From single-serve treats such as the Malteser Merryteaser and the Cadbury Dairy Milk Mousse Snowman to the Dairy Milk Freddo Popping Candy, with four different Christmassy packaging designs, there are plenty of individual lines designed to get the impulse shopper in the mood.
Confectionery is a perennial last minute gift and c-stores are well placed to help forgetful shoppers who need an emergency present.
For children, Kinder has a colourful range of traditional looking festive treats. And they now come with added toys: the 75g Santa Surprise figure, RRP £2.50, is now Kinder Surprise-branded and includes a novelty inside.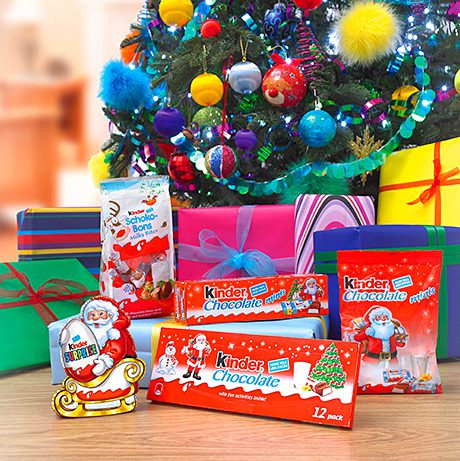 Mars has two new tubes for 2013: M&Ms and Mars twist wrap. Milky Way tubes now contain twist wrap rather than bars. And with the vintage sweet trend still going strong, gift packs and assortments featuring Love Hearts, Blackjacks and Drumsticks will strike a chord with consumers who remember spending their own pocket money on the penny chew tray.
Many c-stores find their customers buy selection boxes at supermarkets; however it's worth stocking some for gifts. Maltesers has a new version, filled with minis. And the M&M's box packaging, featuring the red and yellow characters wrapped up for the cold weather, is designed to catch the eye of gift buyers.
On its Cadbury selection boxes, Mondelez International is offering free child entry to Cadbury World when accompanied by an adult.
For adults Andy Mutton of Storck, which owns Bendicks, identifies gifting assortments and after-dinner mints as the key lines for the season. He describes the Bendicks Mint Collection as: "a must-stock line as it is the ideal product for all sharing occasions and especially key for gifting."
The Ferrero Rocher Pyramid is designed to make the festive table look as impressive as any ambassador's cocktail party. The RRP is £19.99.
Hancocks has exclusively developed a range of five 200g chocolate blocks, presented in open-fronted boxes to draw attention to their decorative toppings. Flavours are Rocky Road, Honeycomb, Fruit & Nut, Triple Choc and Strawberry White Choc.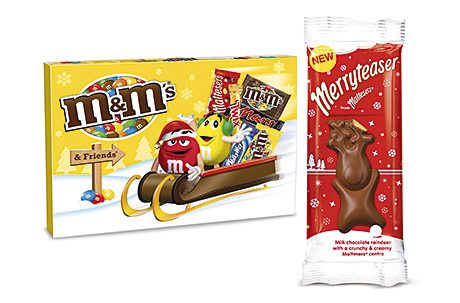 Some products straddle two categories and, with many customers buying confectionery as part of their big-night-in supplies, large chocolate bars and tubs of favourite twist-wrapped varieties might be bought for home consumption. With the festive TV schedules packed with movies and Christmas specials, block chocolate and sharing bags offer sales opportunities.
Nicola Lacey, central sales director at Mars Chocolate UK, said: "Christmas gives this thriving trend an added boost, as consumers stock up on seasonal treats to enjoy with friends and family."
She suggests Mars's sharing line Celebrations, said by the firm to have been the number-one selling boxed brand last year according to SIG, as "a guaranteed best seller for 2013". The brand, featuring mini versions of Mars Chocolate's eight best-known brands in one box, is said to be worth £78m.
Toblerone's 400g bar has been given a festive makeover with Christmas lights, a sprinkling of snow and a waving Santa. Milk, Fruit and Nut, Dark and White varieties are all available.