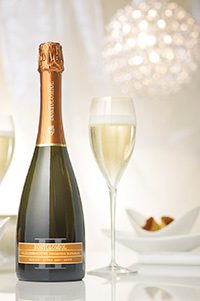 BARGAIN champagne or premium prosecco?
According to Nick Tatham, master of wine, at specialist Continental Wine & Food, there's no competition. "A good, well-made prosecco is a much more pleasant bottle than a cheap discounted champagne," he claimed.
"Prosecco has a soft fruity character which makes it very easy to drink and which many consumers prefer to the aggressive acidity to be found in the bargain-basement champagnes.
"Our sparkling recommendations include the Bortolomiol proseccos, Capetta Asti and Moscato Spumante and Berlucchi Cuvee Imperiale."
CWF predicts interest in "all things Italian" this Christmas, with shoppers questioning the quality and provenance of wine. Tatham tips products from regional producers such as Casa Gheller Prosecco, Cantina di Soave, Cantine due Palme and Capetta.
To complement wintery dishes he recommends focussing on reds such as Rocca delle Macie Tuscan and Marchesi di Barolo Piemontese.