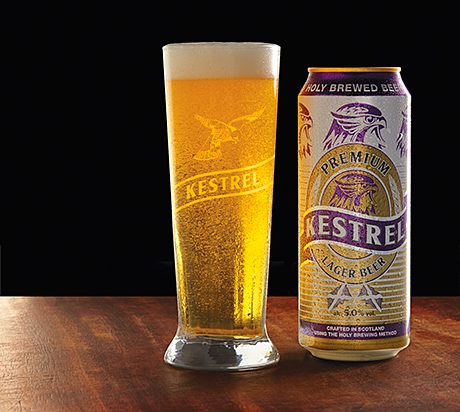 IT'S been a big year for lager brand Kestrel.
The beer, which had been popular and widely distributed in the 1980s and 1990s, was relaunched in the spring of this year by Nigel McNally, former managing director of brewer Wells and Young's.
McNally bought the brand and negotiated a deal with Glasgow's Tennent Caledonian Breweries to have a full new range of Kestrel beers brewed at its Wellpark brewery.
With the existing superstrength lager still in production, the relaunch period kicked off with the release of 5% Kestrel Premium Lager, designed to be the heart of a re-established range. The latest addition is Kestrel Pilsner at 4% ABV, in a pint-sized can. In the future it will be joined by Kestrel Refreshing at 2.8% ABV lager and Kestrel Alcohol-free.
The company has entered into a long-term partnership with birds, wildlife and environmental charity RSPB. Kestrel will fund research into the declining numbers of wild kestrels.