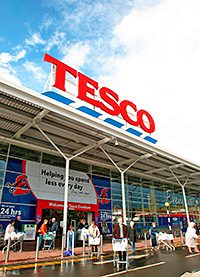 CONSUMERS are feeling more confident, according to supermarket giant Tesco's quarterly survey of customer attitudes. But concerns about personal finances and job security remain widespread.
Overall, consumer confidence is at its highest ever since the survey began in July 2010.
People are more optimistic about the economy, with a marked drop in the number who feel the economy has declined in the recent past, and an increase in those believing it will improve in the future.
But, despite the recent positive signals, a greater proportion of the population still believes that the economic outlook is gloomy rather than hopeful. That's especially marked among low-income households. Some 44% of those think the economy has got worse.