With decisions on product licensing announced the way is clear for brands to invest and develop for the long term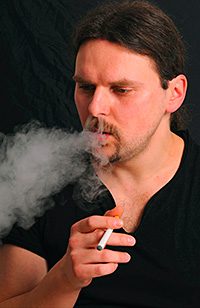 ELECTRONIC cigarettes have been around for quite a while. But in recent years, in the UK at least, the market for the small, cigarette-like machines that produce a nicotine-infused vapour designed to satisfy the cravings of smokers, appears to have reached a tipping point.
With increasingly punitive duty rates, the price of traditional cigarettes has become painfully high for some smokers. In the tobacco market it has led to huge consumer migration to cheaper brands and to RYO tobacco.
But e-cigarettes offer an option which is significantly cheaper than mainstream tobacco and delivers nicotine without smoke. And recently there has been a significant development. The UK government laid out a road map for regulation which suggests that, by around 2016 in the EU, electronic cigarettes and other nicotine-containing products will have to be licensed and will be treated like current over-the-counter medicines.
Now it appears, the serious players can begin the battle for a market that looks substantial and secured.
We've already seen some TV advertising and a number of brands are working on significant marketing programmes.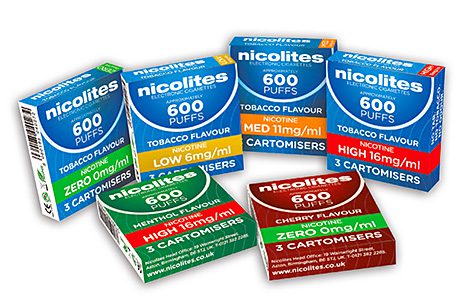 One example is Nicolites, a brand that includes an established range of disposable and rechargeable cigarettes of different strengths and flavours and now even has an electronic cigar.
Managing director Nikhil Nathwani told Scottish Grocer the brand would begin a major campaign this month with outdoor posters, bus advertising, radio ads and activities in major train stations.
It has agreed distribution terms with Booker Cash & Carry and with Batleys and already works with Nisa, Costcutter and P&H.
In the last three years, he said, turnover has grown from £600,000 to £25m and the firm is projecting turnover this year of £40m.
He welcomes the move to medical licences for the products, says the firm is on the way to acquiring a licence and expects to move production of the e-cigarettes to the UK.
E-cigarettes are especially good for independent stores, he says. Customers will return every two or three days for replacement cartomisers (the 'tips' that contain the nicotine gel) and profit margins are around 35-40% compared to tobacco margins of 6-8%.
One of the newest e-cigarette brands on the market comes from one of the country's most established distribution companies.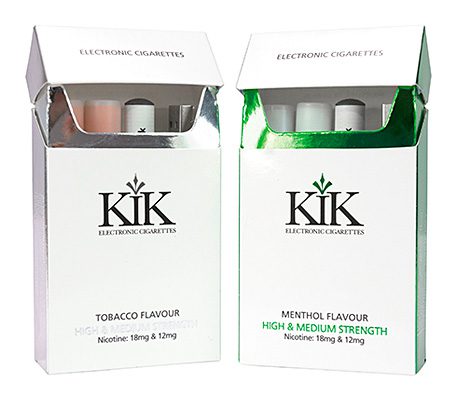 Supreme Imports, a major supplier of batteries, lighting and other goods, has launched Kik e-cigarettes and has been busy doing deals with wholesalers in Scotland in recent weeks.
Michael Holliday, who worked in the tobacco industry and who has joined the firm to look after its e-cigarettes push, said it had already been getting excellent feedback from retailers.
He welcomes moves to product licensing and reckons the government response has been balanced.
The danger in over-regulation would be that you would turn people back to tobacco, he reckoned.
But licensing will ensure basic safety and quality.
And he's sure there's room for another brand.
Smokers like and expect variety, he argued. A typical tobacco gantry will include more than 100 varieties.
Consumers will think about price, flavour, packaging and other factors. And Kik is, he said, determined to introduce an entirely new price bracket to the e-cigarettes market.
"We have a top quality product but where now you might have a pack of five cartomisers on some brands selling at around £10 our product, which is the same cigarette equivalent, has an RRP of less than £4.
"Our starter kit, which includes everything including a charger is at a recommended price of £14.95 but we'd look at offers to launch into the market at £9.95." Refills are available in tobacco and menthol versions in 12mg and 18mg strengths and there are also cherry and strawberry flavours.
The company offers counter display units and hanging strips and uses a sticker system to give retailers the option to display as price-marked packs.