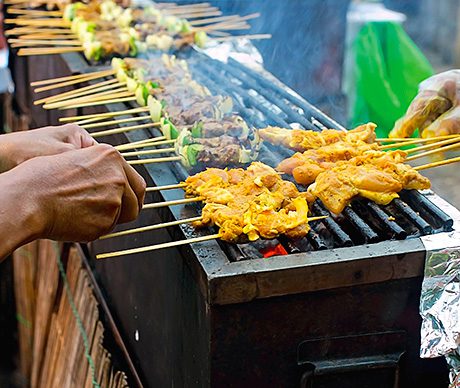 Travel to the heartlands of exotic cuisines fuels demand for a taste of the real thing, but c-stores can put ease of use into the mix, says Thai-based food firm
WELL-TRAVELLED Brits are developing an ever-more adventurous taste for authentically exotic food, according to one of the world's biggest-selling Asian food firms.
CP Foods says that, despite the recession, travel to Thailand in 2012 was up by almost 16% on 2011 and is continuing to grow. And it claims the increase in visits has sparked a rise in the UK popularity of Thai street food.
And that, the firm says, has helped Asian cuisine to become a prominent part of the British food scene with dishes such as chicken pad Thai becoming increasingly available on convenience store shelves.
It sees a significant opportunity for c-stores because while many consumers want to eat the 'real thing', they often don't have the time or skill required to cook it – or find many ingredients difficult to source.
Its Authentic Asia range of meals provides a solution for retailers and consumers alike, it argues.
The company has teams in the UK and Thailand watching global food trends and it reckons foreign food fans and shop owners are likely to become still more adventurous.
John Chater, CP Foods' head of retail sales said: "As Thai food becomes more mainstream we'd expect retailers to start looking at lesser-known regional dishes as well as more up-and-coming cuisines, such as Vietnamese or Indonesian."
To maximise selling opportunities, Chater advises arranging main meals alongside sharing dishes and starters – giving shoppers the chance to replicate a two- or three-course restaurant or takeaway meal at home for a fraction of the price.
• Spicing up the burger is the aim of a newly launched chilli version of Yamas Halloumi burger slices. The Yamas range of Greek and Cypriot cheeses, distributed by Futura Foods, features products made from sheep, goat and cow's milk in Cyprus. The new chilli-influenced cheese is available initially in Morrisons.
• Total Greek Yogurt has been going back to its roots with an advertising campaign set in Greece in 1926, the year that founder, Athanassios Filippou, first opened a small dairy in Athens. Managing director Andrew Turton of Fage, the brand owner, said consumers want to know the story of food.
Greece was also a winner as Gaea Products, one of the country's main olive oil and meze providers, became the first Greek company to win a European Business Award in the import-export category.