THE UK's fuel supply market has changed dramatically in recent years with many of the oil giants ending their involvement in refining in the UK.
One of the new breed of fuel suppliers, Greenergy reckons the changes have brought new opportunities to freshen up fuel retailing and it says its committed to offering the most flexible possible supply arrangements to meet different needs of independents, symbol operators, small chains of outlets and others.
Last year it supplied 10.9bn litres of petrol, diesel and biofuel – more than one quarter of all the road fuel sold in Britain, it said.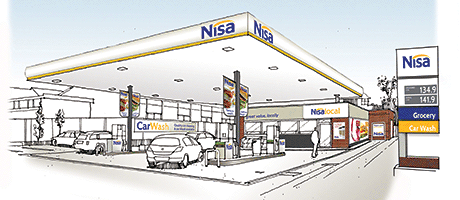 But it doesn't own petrol stations, and doesn't put the Greenergy brand on any forecourts.
Instead it offers fuel supply deals designed to be flexible and to suit oil-company, symbol-group or own-label branding.
Earlier this year it reached agreement with Nisa Retail to market its brands in the UK, extending Nisa symbols from stores to forecourt.
Andrew Owens, Greenergy chief executive said: "Many independent forecourts are telling us that they want different solutions for different sites, so we're creating the freedom to choose what's right for each forecourt.
"Our offer gives the flexibility of site-specific brand and service options, plus the convenience and cost benefits of buying from a single national supplier."