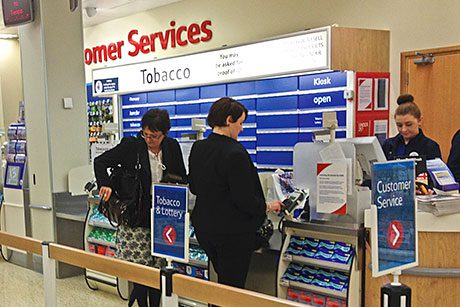 Scotland's supermarkets are now required to hide tobacco products. What does that mean for c-stores?
SCOTLAND'S supermarkets, a year or so later than their English equivalents, brought the shutters down on their tobacco display fixtures just a few weeks ago.
After a run of legal challenges and appeals were dismissed, late April saw large stores forced to hide away cigarettes, RYO tobacco, cigars, pipe tobacco and a list of smoking-related products.
It means that small stores, including independent c-stores, CTNs, forecourts and, of course, the giant grocers' own growing portfolio of multiple c-stores, have a two-year period when they have a clear run at tobacco display and marketing.
It should also mean that in 2015, when the small stores have to follow suit and hide their tobacco lines behind the screens, the public should have an idea about the new system.
But what, if anything, can we learn from the English experience? Large stores have been dealing with the issue for a year or more now. Did it phase them in the early days? If so, did they eventually get better at dealing with the new rules?
And did smaller stores do well out of it? Have England's corner shops seen a dark days dividend in the last year?
Well, opinions differ. Chief executive of Booker Charles Wilson had been especially bullish about what he saw as a huge opportunity for smaller stores ahead of the English supermarkets' enforced move into tobacco darkness. But since then Booker has said that while some independents had seen sales growth connected to the supermarket display ban others had noticed little or no uplift.
And at the company's most recent annual results announcement Wilson told Scottish Grocer he would "take it on the chin" and say things hadn't worked out quite as he had expected. Worryingly, he suggested the outcome might be due in part to shoppers more readily and more frequently using illicit tobacco traders to get their tobacco supply.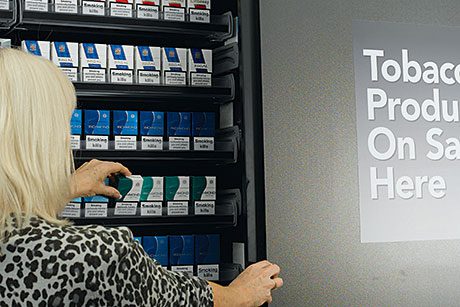 But Alan Graham of the cigar, RYO and pipe tobacco specialist Scandinavian Tobacco Group took a different view. Graham offered the caveat that as the firm wasn't involved in the cigarette market in the UK it didn't have independent statistics on cigarettes, or its own sales experience to fall back on.
But in those categories that the company is involved in it had noted very substantial change and had been working hard to understand the new dynamics, he said.
In cigars it started in the early days of the supermarket display ban with a 10% drop, he said.
"It came back a bit, but from October it got worse again until in January we saw it peaking with over 12% decline compared to the year before for the cigar market as a whole in supermarkets."
What it meant was that the supermarkets' share of the full cigar market declined significantly – it was down 1.8%.
And in comparison the majority of c-stores saw share increase. That was particularly true of independent stores but symbol stores also saw increases in share and the supermarket brands' own multiple convenience outlets also saw share of sales increase.
And while cigars could have some special influencing factors it was important to note that the research findings that STG used, and its own salesforce's experience, suggested that sales shift in the fast-growing RYO area had shown similar trends.
If there was a difference in RYO, he said, it was that while independent stores had once again made gains it was symbol stores that had added most RYO market share, apparently as a result of the supermarket display ban.
So what other intelligence has come out of England's dark year?
Big well-known brands and cheapest in category lines do well, or at least suffer less than brands in the middle of categories and price segments, he said.
It had been more or less what the firm had expected to find but the results do seem to confirm the theory.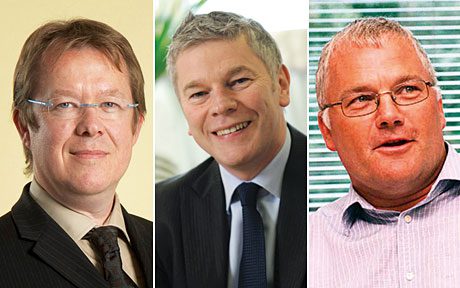 "If you're a big brand it seems to have an effect, if you're the very cheapest or truly niche it seems to have an effect. The rest, the middle ground, is going through quite a bit of pain," he said.
It's one reason that STG has come out with a £3.15 price-marked pack of 12.5g of its Salsa RYO tobacco. The firm has committed itself to ensuring that Salsa will be the cheapest RYO brand gram for gram.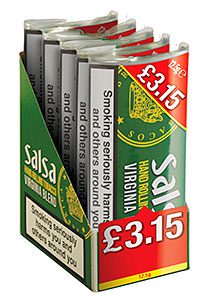 Other manufacturers are offering different sizes of RYO pack, sometimes with papers included, at competitive price points. He expects the market at the value end of RYO to become very busy but STG aims to have that lowest-price position established ahead of all shops going dark in 2015.
But in its own tests, in the English supermarkets, it found that staff has struggled with price, product knowledge and customer advice. When asked which was the cheapest of different types of product they frequently got it wrong.
But that would be precisely the type of question every retail outlet will have to answer in the future. Staff training will be vital to avoid confused and disgruntled smoker customers in the future, he said.
Imperial Tobacco's head of corporate & UK affairs Colin Wragg said there had been quite a dramatic effect in April 2012 when the English supermarkets went dark.
Cigarette sales were down 2.5% and RYO lost 4%, by Imperial Tobacco estimates, in the outlets affected by the ban.
"However, volumes recovered within two months and were picked up by smaller convenience outlets," he said.
"Shopper research we have conducted tells us that only 40% of tobacco shoppers were aware of the ban coming into force which could have caused shopper confusion. "Tobacco shoppers believe the doors have affected queue times in dark outlets – with 7% of shoppers telling us they have changed their tobacco purchase habits since the ban has come into force.
"Shopper needs remain the same; they want price and range reassurance and they don't want to queue. They also need availability of their chosen brand as they will always ask for this even if they can't see it."
JTI didn't find the effect on sales figures, and in the shares taken by the different sales channels, to be quite as significant as some of the other companies, but it had also noted a move to convenience outlets.
JTI head of trade communications Jeremy Blackburn said the company's research had suggested there had been a minimal shift in sales but a tangible effect on in-store operations, including:
• a widening use of different types of store – 10% of existing adult smokers have added convenience stores to the range of places that they buy tobacco from
• increased queuing times in stores affected by the ban, as people buying tobacco will often question staff, first about the availability and then the price of a brand – questions that would not usually be asked if tobacco displays and price barkers are visible
• increased pressure on store loyalty – availability is more crucial than ever and HIM research has found that 27% of existing adult smokers will buy elsewhere if they are unable to purchase their intended item.
And that all poses questions for the future of tobacco sales when all stores go dark.
On the one hand STG's Graham says there are already clear signs that supermarkets are ready to delist products, particularly in small consumer market segments like pipe tobacco, to help make it easier for staff who can no longer see the product range at a glance.
But JTI's Blackburn warns retailers against substantial pruning of ranges. In the dark market availability becomes even more important, he said.
And in small stores, ahead of the dark market, there's a powerful argument for developing a reputation for your store as a shop that can be relied upon to have a good range.
"Now isn't the time to be delisting products," he said.