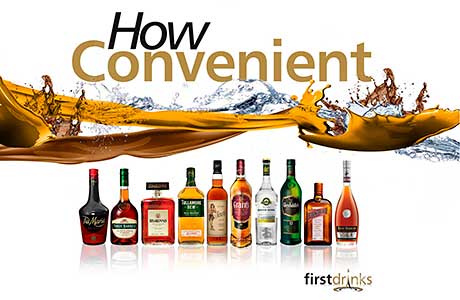 SPIRITS giant First Drinks has a new initiative, How Convenient, to help c-stores maximise their sales of spirits. The company, which owns William Grant & Sons, Glenfiddich, Hendricks gin, Rémy Martin, Disaronno and Tia Maria, sees corner shops as a key area of growth.
How Convenient identifies five key factors which affect spirit sales: fractional bottles, product versatility, seasonal events, gifts and premium growth. With the spirit category worth £729m, alcohol is the fourth most common purchasing mission for a convenience shopper, the firm says.
"The average convenience basket spend triples from £5 to £15 with a spirit purchase," said First Drinks' John Moore. "This shows just how valuable the category is to retailers."
He identifies cocktail ingredients and cream liqueurs as growing areas. For impulse spirit sales, the week running up to New Year is the most important in the year, bigger than Christmas.
Moore added: "Birthdays provide a year-round opportunity and are the number one gift buying occasion.
One in four c-store spirit sales is now a 35cl bottle, up 5% on last year according to IGD. First Drinks has increased its range of fractionals, to help retailers to keep their prices attractive and allow customers to access premium categories such as Cognac and malt whisky where price has traditionally been a barrier to purchase.