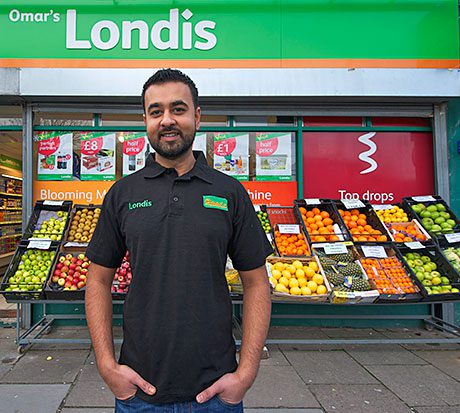 SYMBOL store operation Londis, part of the Musgrave Group, sees itself as a family-run business that deals, frequently, with family-run retail businesses. It offers two different services to retailers – Londis Partner and Brand Essentials.
Londis Partner is designed for retailers who want to be part of a symbol group but with a supply-only relationship.
Retailers sign-up to a minimum spend of £7,500 per week (max 40% tobacco, min 10% fresh). With that they get access to the group's two-tier own-brand range SuperValu and Daily Basics with over 600 products in the range.
The Brand Essentials option is designed as a service and support relationship for independent convenience retailers. The firm says Brand Essential stores are run by some of the most successful store owners in the sector. Brand Essential retailers receive increased business support and additional loyalty payments of up to 4.5%.
The firm says it has more than 8000 lines in its current range including 2000 fresh and frozen lines and it has recently launched a new fresh produce range under its SuperValu own-brand umbrella. It includes 30 lines arranged under four price points intended to appeal to shoppers and deliver a 30% margin, a free point-of-sale kit and small case sizes.
The group claims its supply chain is one of the best in the industry with tri-temperature vehicles delivering six days a week and ordering available until 8pm for next day delivery.
It also offers store opening and development services and says store development will deliver on average a 15% sales uplift with payback in under two years.
Its technology system includes online ordering through the Webshop service that it launched last year.