IN a highly competitive market, retailers need to find a point of difference and be able to offer their customers something that others don't. And that, says Keystore is where it comes in.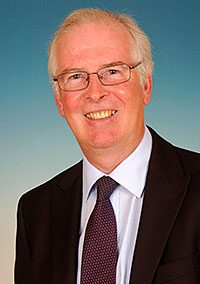 Keystore wholesaler JW Filshill's sales director, Ian McDonald, said: "Our real point of difference is that we will provide a tailor-made package for you – we know that there is no 'one size fits all' trading format, so we work in partnership with our retailers to find the solution that provides both flexibility, and a competitive edge in the marketplace.
Currently supplying 168 independent Keystore outlets in Scotland, Filshill is a member of Today's Wholesale Services and six times Champion of Champions in the Scottish Wholesale Association's Achievers awards programme. All Keystore retailers qualify for membership of the Scottish Grocers' Federation or Association of Convenience Stores.
McDonald said: "We continue to attract new retailers who are dissatisfied with other retail groups and believe that Keystore gives them a strong brand identity in a busy convenience marketplace.
"We offer retailers considerable flexibility to do their own thing and that is one of our major strengths. We also provide very high levels of support behind the scenes and through regular face-to-face contact, with the majority of Keystore retailers receiving a visit from our retail development managers roughly every three weeks.
"Our fascia is instantly recognisable and our mix of services and benefits for retailers has helped many independents up their game and become more professional. We also offer a low membership fee and loyalty bonus scheme which is attractive to retailers."
In 2012, JW Filshill launched a bespoke Epos system designed to help retailers run their businesses cost-efficiently and maximise sales opportunities. The RE-SCAN system, available free on loan, incorporates various functions that enable retailers to enhance margins and updates retail prices automatically.