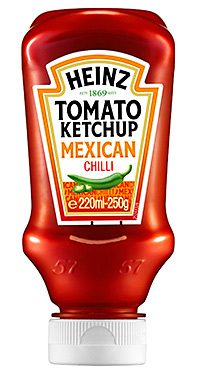 MEXICAN chilli is the latest ingredient to spice up Heinz tomato ketchup.
Warm and herbal with a kick, rather than blowtorch hot, the sauce is designed to accompany nachos, fajitas and chilli con carne and sit beside Heinz Tomato Ketchup with Fiery Chilli.
It comes in a 255g pack, RRP £1.09.