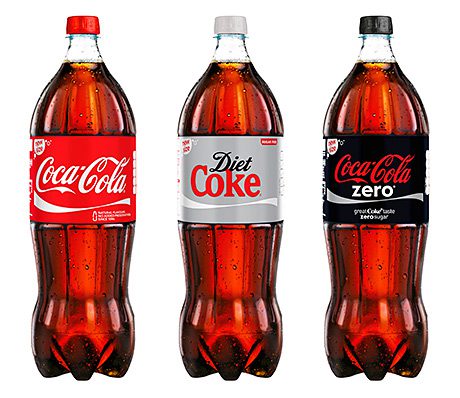 A new, smaller bottle of Coke – 1.75l instead of 2l – is being introduced especially for convenience stores.
CCE says it shaved 250ml off its large bottle size to "capitalise on shoppers making a single bottle mission to their local convenience store." It is, the firm claims: "easier to transport than the traditional 2l bottle. With a lower RRP of £1.79, the 1.75l bottle is designed to make take-home formats of cola more accessible by offering value to convenience shoppers."
Regular Coca-Cola, Diet Coke, Coke Zero, Cherry Coke and Vanilla Coke are all available in the new size. The plastic bottle is contoured, to follow the look of the famous glass Coke bottle.
Will consumers respond to the smaller bottle at the lower price point? CCE says yes because the new size is more affordable. "The decision is based on strong insight into how shoppers buy in the convenience channel," CCE said.
Image – With its contoured plastic bottle and lower price point, will the new 1.75 litre bottle appeal to customers used to buying the old two-litre model?