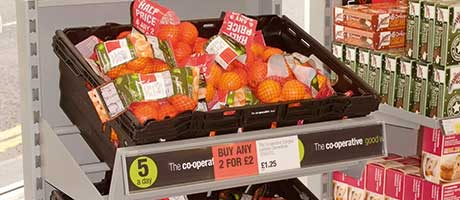 UK consumers are almost three times more likely than other Europeans to eat five portions of fruit and vegetables a day. The Nielsen Global Survey of Fresh Foods – which questioned more than 29,000 internet respondents in 58 countries – showed that more than one in five Brits managed their five a day compared to about one in 12 across Europe. The global average is just 10% while Germany, which has a similar "fünf am Tag" initiative, manages only 2%."
The Irish (18%) and Swiss (14%) are the next most enthusiastic when it comes to fruit and veg consumptions. Croatians, Poles and Portuguese are the most reluctant greens-eaters.
Despite these figures, Britons spend less on fresh foods (40% of their shopping budget) than every other European country measured except Norway.